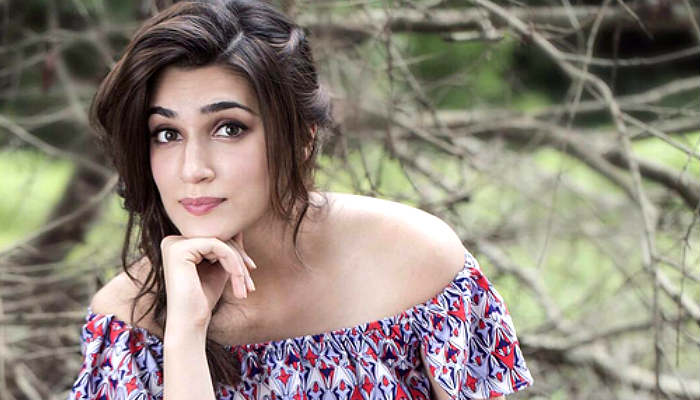 She has done two Bollywood films so far and both of them have raked-in a lot of moolah at the Box Office. Fresh off the success of Dilwale, actor Kriti Sanon got candid with Pinkvilla and answered their rapid fire questions.
Here are 5 prominent answers she gave:
On wishing her fans a Happy New Year 2016:
Do one thing in life in 2016 that you have been wanting to do since a very long time. Also, have some time for yourself, have a bit of 'Me' time every day. I will also try that. I keep forgetting.
All this while, during the making and promotions of Dilwale, he has been a great host every night after pack up. He has taken care of us, he has given us food, soft drinks and baby-sat us. I would like to return the favour.
A photo posted by Kriti (@kritisanon) on Oct 6, 2015 at 2:25am PDT
On her favourite holiday spot:
Goa is something that I always really enjoy. I went to Kashmir once and felt terribly cold there but it is one of the most beautiful places we have, and if possible I would love to go there with my family some time.
On one question she hates to answer:
When they ask me to compare co-stars or compare two actors, I never answer that question.
On her boyfriend:
Long time back I had a boyfriend in college. But now, I don't have a boyfriend, there is no time to make one, and honestly speaking I don't want a boyfriend as there is so much happening in my life. Also, if a boyfriend comes into my life now, I will go a little crazy.