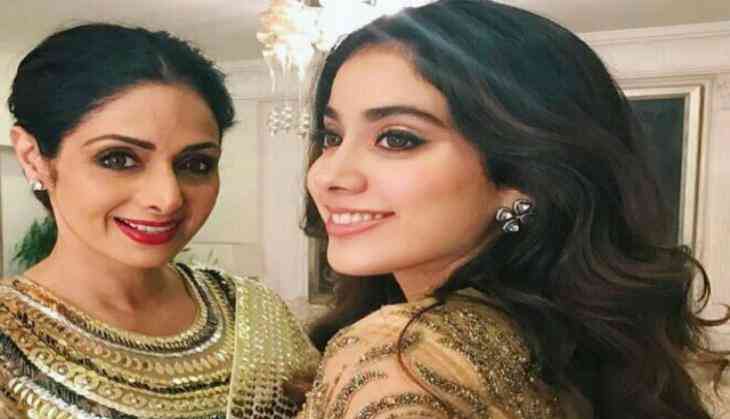 Bollywood 'Chandani' Sridevi had left the industry in shocked for her untimely death. The whole nation was in grief for the death of the actress. Besides, the industry and her fans, her death causes a big loss to the family.
As Sridevi was always fond of her children and her family. Her elder daughter Janhvi Kapoor is all set to debut in Bollywood industry after five months. But before Janhvi's first appearance on silver screen, she lost her mother due to the cardiac arrest in Dubai on Saturday night.
However, Sridevi was in Dubai to attend her nephew and actor Mohit Marwah wedding. During the function, she was accompanied by her husband Boney Kapoor and daughter Khushi Kapoor, while Janhvi decided to stay in Mumbai as she was busy in shooting for her upcoming debut film Dhadak. Her sudden death news left everyone in shock, specially Janhvi because she would not able to spend the time with her mother at her last breathe. At the same time, Sridevi was also not able to see her daughter's debut on the big screen which is slated for this July.
But the thing that Janhvi got from her mother is her advice. Sridevi said in one of her interview regarding Janhvi's first debut is that she keep on telling that whether they are coming to this profession or any other just try to give her 100 percent and hard work always pays.
She further said that her mother also supported her and stood by her because she was not from a film background. Sridevi's mother also fought for her. In the same way, Sridevi also wanted to like with her daughter Janhvi.
Janhvi's Dhadak is set to hit the screens on July 6.
Also read: Sridevi had special bonding with daughters Janhvi and Khushi Kapoor; see some unseen pictures