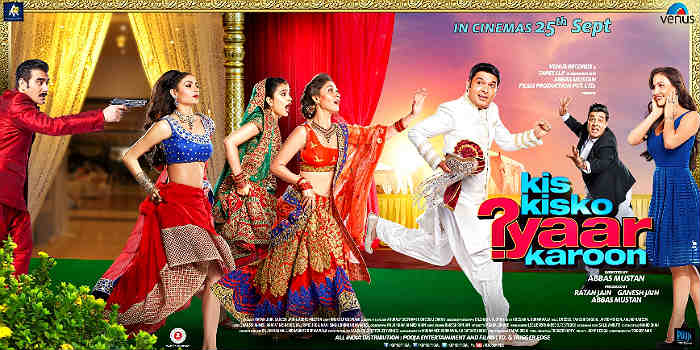 * Kapil Sharma\'s debut as an actor; he plays a husband to three wives * This comedy is anything but funny, stretching a joke to 137 minutes* Directors Abbas-Mustan create a film that attempts to be progressive, but ends up being regressive and misogynistic
It's not funny that Abbas-Mustan action thrillers boast of more (unintentionally) funny moments than their full-blown comedies do. It's not even funny that a leftover episode of Comedy Nights With Kapil seems to have been reshot on a smaller budget, with tackier production values, questionable ethical basis and - most shockingly - without Navjot Singh Sidhu's incessant guffawing in the background. Really, does Kapil Sharma's condescending meanness masquerading as humour mean anything at all without Paaji's laughter gas syndrome? I think not.
I can't even get myself to mention the title without cringing, but here goes. Kis Kisko Pyaar Karoon is a situational comedy based on a single situation: One (sexist) husband, three wives on three floors of one building (called 'Cocktail' tower, of course). This situation is repeated countlessly in every permutation and combination ever, where each of them comes frustratingly close to discovering the inexcusable truth about their husband. But this is a take-it-or-leave-it riot, and not the laugh kind.
Also read: KKPK: Kapil Sharma and Abbas Mustan finally speak on the 'copyright' issue
Which means that every woman here must be different kinds of dumb - one is the sati-savitri dumb (Sai Lokur), the other is sexy dumb (Simran Kaur Mundi), and the third is just dumb (Manjari Fadnis; she deserves better, always has). There's also Bigg Boss star Elli Avram, who the man wants to genuinely marry, probably because she spends most of her time gyrating her waist and dancing to ridiculously worded item songs.
It's like the writers sat down and came up with one money shot - where the man waves goodbye from the society gate to three women on three separate balconies - and then concocted an entire 138-minute movie out of it. They depend solely on Kapil Sharma's obsession to emulate Govinda and his inimitably crude dialogue delivery; the only difference being that Sharma isn't Govinda. Nobody is Govinda.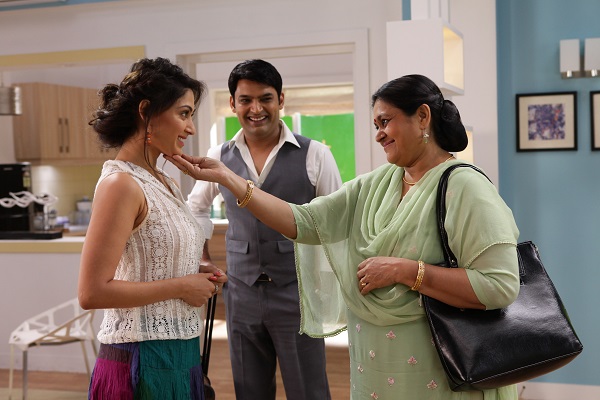 Also read: Kis Kisko Pyaar Karoon: You'd rather watch Kapil Sharma for free on television
So when Sharma turns to his staple fare of putting down everybody under the sun to derive humour, it comes across as a cheap Fashion-street imitation of what is already cheap; doesn't help that everything about him screams North
Indian, when he's supposed to juggle his wives in humble old Mumbai.
The madly delusional writers also find the time and nerve to fit in drunken monologues by our four-timing protagonist - all aimed to justify his polygamous frenzy with utmost sincerity. Yes, his ridiculously illogical speeches are scored to sad violin strings and serious gasps.
Since there's only so much you can stretch a gag, it's the supporting characters - Varun Sharma as Kapil's scientific-theory-spouting pal, and Hasee Toh Phasee's fathers Manoj Joshi and Sharat Saxena, as well as Johnny Lever's daughter Jamie Lever in a cameo (as a Maharastrian maid, following in the footsteps of Lever's butler character in Baazigar) - that provide the slightest of grins.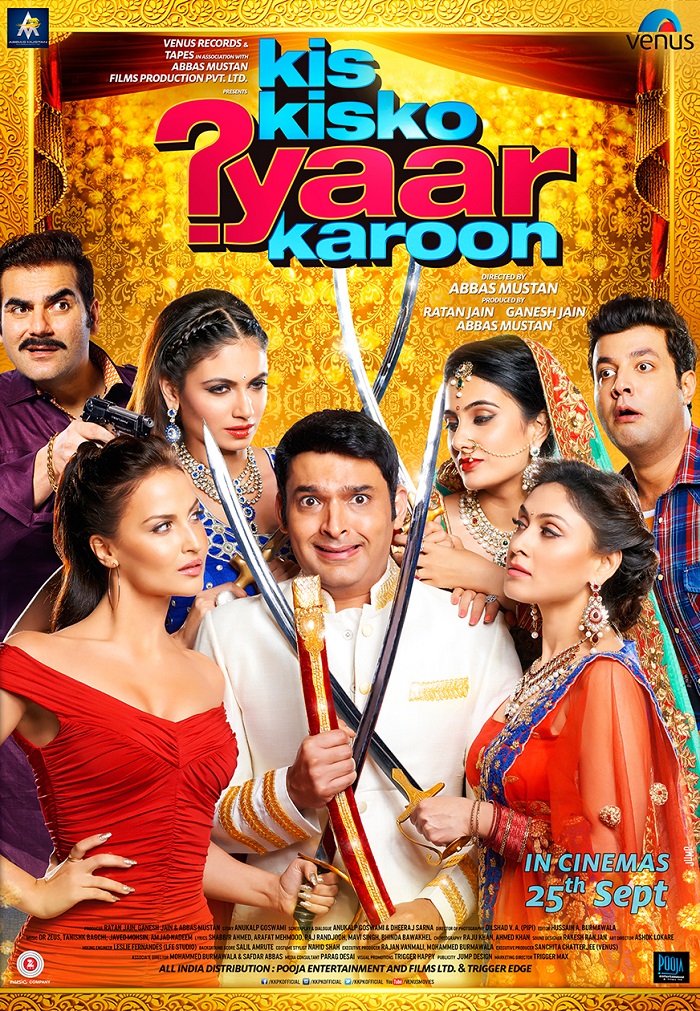 Also read: Dilwale actors Shah Rukh Khan and Varun Dhawan watch Kapil Sharma's Kis Kisko Pyaar Karoon
Fortunately, Arbaaz Khan plays a deaf don, which is sort of funny because he is effectively mocking his own lack of acting skill; he also provides fodder for Kapil to burst out into his occasionally spontaneous rants. It does become a distasteful discourse on cheating, womanizing and lying in the end, but who cares, right?
At one point, he is told (with an urgent background score ringing in our ears), "All your wives will attend your wedding". Think about the sheer depth of this line - which could even perhaps pass off as an ancient Greek proverb carved into limestone at the Acropolis centuries ago.
All in all, this film is torturously dated, and runs far too long even as a glorified television episode. There have to be better ideas out there - like a spinoff movie on Sonam Kapoor's computer-genius character from Players. You're laughing already. See.