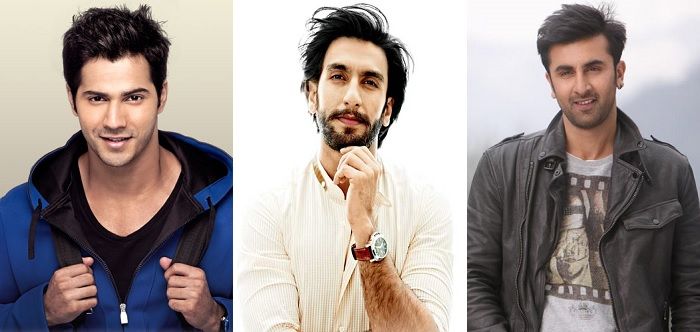 Arjun Kapoor, who is currently gearing up for the release of Ki and Ka believes that as an actor, one should not be afraid to take risks. According to him, his taking up a film like Ki and Ka as well as Finding Fanny in the early phase of his career was a huge risk.
"I think what happens is that a commercial film always makes noise. You always remember the blockbusters of any actor. The experimental stuff like Finding Fanny will not be something people might remember in their first conversation. But when you look at my filmography, that's an English film I have done. Sometimes you don't realise such films," explained Arjun
Also Read: Ranveer Singh-Varun Dhawan or Ranveer-Ranbir Kapoor bromance in Zoya Akhtar's next?
Arjun believes that his contemporaries, Varun Dhawan, Ranbir Kapoor and Ranveer Singh too have taken many risks in their short career and that is a remarkable achievement. He said,
"Varun has done Badlapur, which I feel is not experimental but it was a dark film to do when he was going through his popcorn image. He could have easily kept doing that but instead he decided to do Badlapur. I think for Ranvir to do Bajirao where he had shaved his head and give around a year to that film is a big risk. It had a commercial director but the budget and magnitude was so high that to carry the film on your shoulder, you had to have that ability to do that every day when you shoot. Ranbir doing Barfi at that time was also a risk. So I feel every actor has that one film in their filmography that pushes the envelope and is an experiment in its own way. I have also done that type of films. I agree that this kind of experimenting goes against the hero's image."
Also Read: Arjun Kapoor to start shooting for Half Girlfriend in May 2016, but he hasn't read the book yet
In the meantime, Arjun Kapoor recently visited a radio station for the promotion of Ki and Ka, where he played a prank on the RJ. Watch the video here: