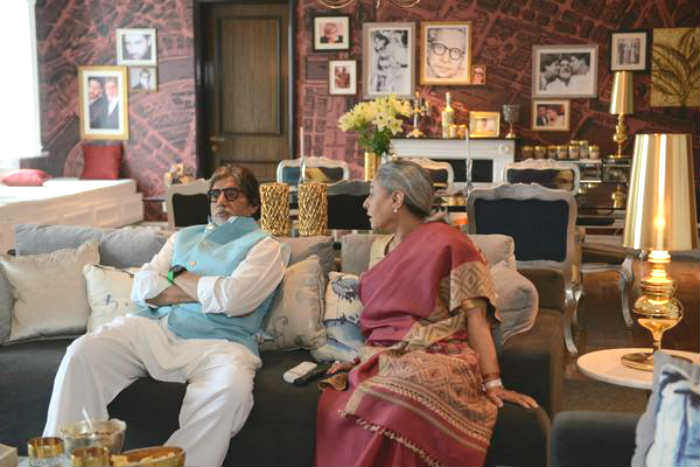 One of the influential star couples in the industry, Amitabh Bachchan and Jaya Bachchan are set to play themselves in filmmaker R. Balki's upcoming film Ki and Ka.
The evergreen couple has shot for the movie, which stars Kareena Kapoor and Arjun Kapoor in lead roles.
"I work... I work with the wife... I work for R Balki...for his new film that he makes with Kareena Kapoor and Arjun Kapoor... called 'Ki and Ka'... and if you know anything about Balki, you will realise that his titles are most fascinating...This is a guest appearance, where we play ourselves, in our own home... not the one you see in the pictures .. that's a room in the Hotel Sofitel in the BKC!", Big B wrote in his blog.
Amitabh Bachchan, 72, also shared some pictures from the shoot, which included one photo of the couple with Arjun Kapoor.
While this is the first time Jaya Bachchan, 67, and Balki have teamed up for any film, Big B has worked with the director before in Cheeni Kum, Paa, Shamitabh.
Big B had a guest appearance in Balki's wife Gauri Shindey's directorial debut English Vinglish. Balki produced the Sridevi-starrer.