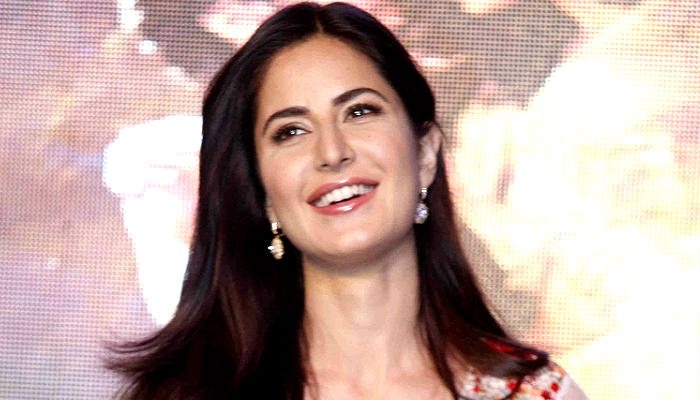 Katrina Kaif, who is starring in filmmaker Abhishek Kapoor's film Fitoor, an adaptation of Charles Dickens' classic novel Great Expectations, says that its story is "relatable" to current topics and "stands on its own".
"I think more important than being inspired by Great Expectations or not being inspired by it, for me, is a relatable story and topic, which talks about many problems these days," Katrina told IANS in a telephonic interview from Mumbai.

"It's a really relatable story, probably one of the most relatable stories I can think of to have been adapted... Whether you've read the book or don't care about it, the film stands on its own. It doesn't need the book to support it. I hope people come into the theatres just based on wanting to give the film a shot," she added.
Also read: Fitoor: 3 things Katrina Kaif said about Salman Khan and love
The actor also highlights the "social stigmas", which the story talks about.
"Social stigma is a big thing, the social status as I would put it, which oftentimes comes in love stories, and happens around us because of the nature of our country," the 32-year-old said.
She, who recently launched L'Oreal Paris's new La Vie En Rose signature collection, says Kapoor has "maintained the integrity" of the original novel.
"Abhishek has maintained the integrity of the story of Great Expectations. It's basically about a mother who has been extremely jilted by her lover and has become very bitter. And as a result, she is almost brainwashing and manipulating her daughter and kind of having a wrong way on love and life," the Phantom actor said.
"Maybe in a certain way, she is trying to protect her from the same heartbreak which love can sometimes bring and some way encourage her to take revenge on men in general for the hurt," she added.
Also read: Fitoor: 6 sensible things Katrina Kaif, Aditya Roy Kapur and Abhishek Kapoor said about the film
Does the the word "fitoor", which means passion, hold any personal meaning for Katrina?
"If we talk about 'fitoor' and love, then obviously it is just the overwhelming, all-encompassing feeling that becomes the centre to the point of the universe... Love can have that effect on you. When you talk about 'fitoor' in relation to the movie, that's the way I see it," she explained.
She said she is extremely passionate for her work.
"When you talk about passions for other things, then I am definitely very passionate about my work. It's not just my job, it's also something that brings me satisfaction. Definitely, there are times when you are tired and have a bad day. But there are many moments when we see the work you do and you feel wonderful," Katrina added.
Also read: Fitoor director Abhishek Kapoor is in awe of Katrina Kaif, says her sincerity and hard work are unmatched
A talent that has worked in romantic, comedy and action roles, Katrina says she chooses her roles based on her instinct.
"I have always been very basic and instinctive with the kind of roles I choose. If I like a film, then it sounds like a film I want to be a part of, then I have always gone for it. There hasn't been a plan or strategy, it's always been very instinctive," Katrina said, while adding that she is open to doing films in any "kind of language and good script."
-- IANS