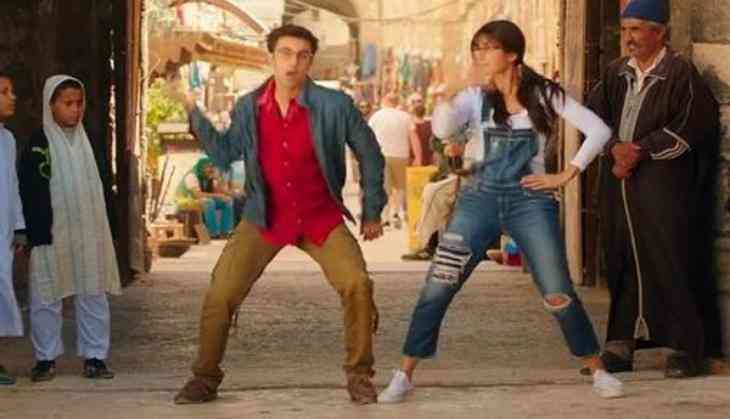 Ranbir - Katrina (still from jagga jasoos)
All geared up for the promotions of their upcoming film Jagga Jasoos the makers have now released a new video from the set.
The latest behind the scene video of Jagga Jasoos shows the duo in the midst of a stunt scene where the actors and the crew member are attacked by the seagulls. While Ranbir has clearly panicked, Kat ducks down to avoid the attack.
Scared of heights, Ranbir kept saying that he won't be able to do the stunt (where he has to hold Katrina and reach to a place with the help of a rope) but the actress managed to convince the actor by repeatedly saying that she is there with him so, he doesn't need to worry.