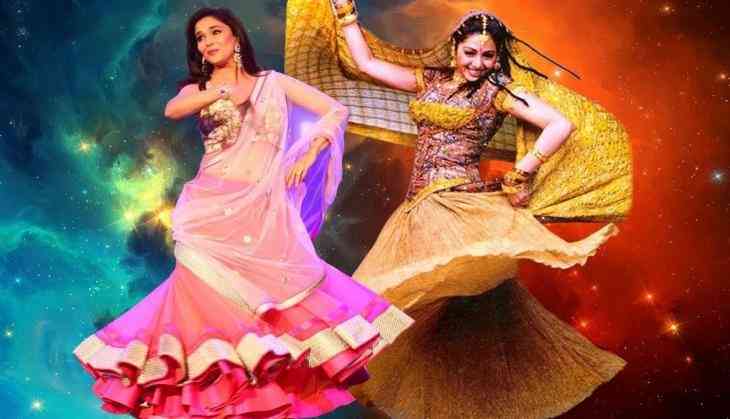 Karan Johar released the teaser of Kalank on Tuesday and fans are going crazy over it, with the release of teaser their is a sense of eagerness in everyone and are waiting for the movie to hit the theatres. At the launch of the teaser, Madhuri Dixit was asked on her experience to work in the movie especially working with Sanjay Dutt after 22 years of gap. To this, she said that it was a wonderful experience to work with him and in the movie.
Madhuri who is essaying the role of Bahaar Begum, very less people know that earlier late Sridevi was going to ace this role but due to her sudden demise the movie went on to Madhuri and when asked how does it feel to step in the shoe of Sridevi, to this she said that its difficult as an actor to step in someone else's shoe and she respects her a lot.
She added that there was not even a single moment when they did not remember her on the set but when one starts working one has to move on and do their job. She also said that she misses her a lot and will always be there in our heart.
Directed by Abhishek Verman, Kalank is slated to hit the theatres on 17th April this year, featuring Varun Dhawan, Alia Bhatt, Sanjay Dutt, Madhuri Dixit, Sonakshi Sinha and Aditya Roy Kapur.