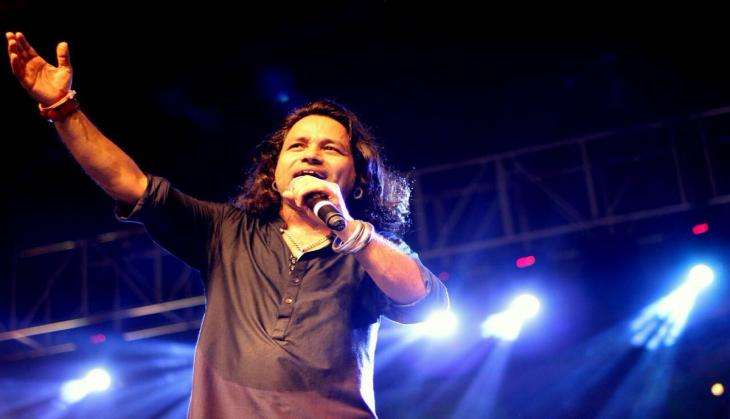 Playback singer Kailash Kher, who has several hits to his name, turned 43 on 7 July.
Kher's singing style, a blend of traditional folk and sufi with a contemporary twist, is unique, to say the least.
In an exclusive conversation with Catch, Kailash Kher opened up about his birthday plans and the projects he's working on. He also reminisced about a few of his popular songs.
On his birthday, the singer plans to unveil his new single titled Bhole Chale Bhole Chale- Bol Bamm, Bamm Bamm. The song, which Kher calls a special gift for his fans, will be available exclusively on Saavn.com for three days. Kher told Catch that the song is inspired by Shiva. The singer, who is an ardent Shiva devotee, said that he had researched the deity so much that he could "write a granth about him".
"With the success of songs like Bam Lahiri, I was inspired to create more spiritual songs as the youth of the county loved it", he said.
However, while the song is scheduled to release on 7 July, the singer told Catch that the work on the song was still incomplete and that he would spend most of his birthday working to finish it before the evening.
"The song is not ready yet and we are working hard under immense pressure to meet the deadline as it is to be released by this evening," he said.
When asked about his other other birthday plans, he said: "I am a man with no plans". However, he later revealed that he planned to take his Kailasa bandmates out for dinner.
Kailash Kher became a household name overnight when his first album, Kailasa hit the stands in 2006. The fresh genre and the soothing tunes of the album clicked with listeners across the nation. His songs like Teri Deewani and Tauba Tauba have attained cult status. He managed to widen his fan base with the chart-topping Allah ke Bande. With such an impressive discography, it is impossible to compile a list of best Kailash Kher songs. So we asked the singer to do it instead. Plug in and enjoy the following songs from the birthday boy:
1. Teri Deewani (2006)
2. Allah ke bande (2003)
3. Saiyyan (2007)
4. Chandan me (2009)
5. Bam lahiri (2007)
6. Kaun hai wo kaun hai wo (2015)
7. Rang deni (2004)
8. Yun hi chala chal (2004)
9. Mangal mangal (2005)
10. Piya ghar aavenge (2009)