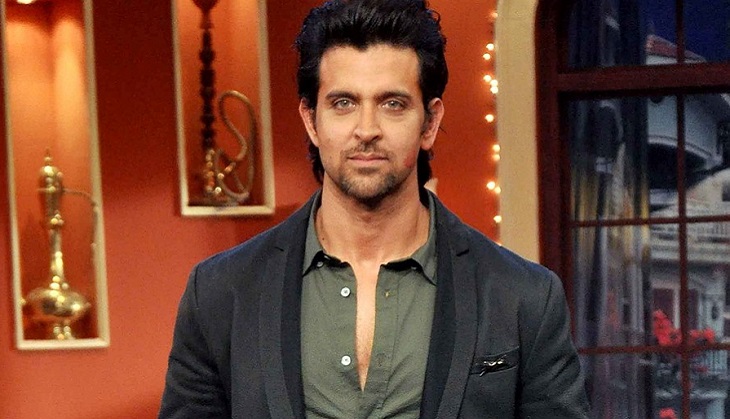 Hrithik Roshan and Yami Gautam have started shooting for Sanjay Gupta's Kaabil at a Mumbai studio. Writer Sanjay Masoomm has finally confirmed that the film is a love story-cum-revenge drama and Hrithik's character in the film will be visually challenged.
While interacting with Mumbai Mirror, Masoomm said,
"It's an interesting love story-cum-revenge drama based in Mumbai. Hrithik and Yami fall in love and get married, but in a plot twist, her character dies, following which he sets out to avenge her death."
Also Read: Raees vs Baadshaho vs Kaabil: Shah Rukh Khan to clash with Ajay Devgn and Hrithik Roshan
The writer also revealed that he had to study the nuances of visually impaired people to understand that aspect of Hrithik's character.
"Hrithik enacts the character of a visually challenged man so I had to understand that aspect of the character before writing," said Masoomm.
In the meantime, producer Rakesh Roshan is upset with the fact that Shah Rukh Khan is releasing his film, Raees, on the 26 January, 2017 weekend. Roshan confirmed that irrespective of other films, Kaabil, will release as scheduled, which is also on the same weekend.
He said, "We announced it first, way back in February, and will stick to our release date. I can't comment on what happens at the Box Office now, but we have begun a three month marathon schedule after which we will embark on the post-production."
Looks like there will be a three way clash between Kaabil, Baadshaho and Raees that weekend!