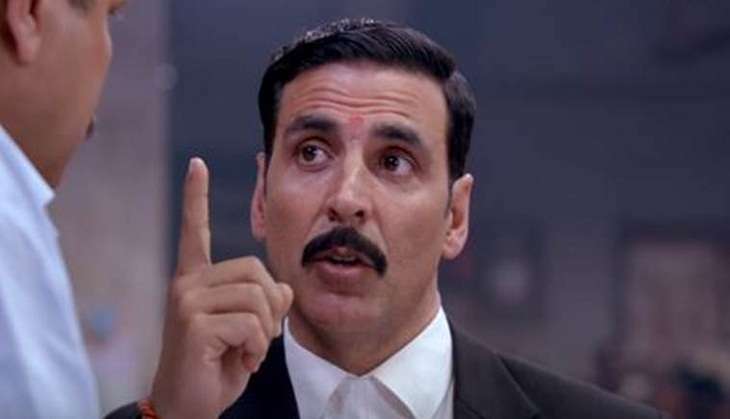 Subhash Kapoor's Jolly LLB was a delightful take on the legal system in India when a hit and run case was taken on by a rookie lawyer Jolly (played by Arshad Warsi). The set up is more or less similar in the sequel, only this time Jolly alias Jagdishwar Mishra is played by Akshay Kumar and he takes on a more powerful set of people, a corrupt encounter specialist (Kumud Mishra) and his cheeky, aggressive lawyer Pramod Thakur (Annu Kapoor).
Subhash kapoor scores again when he narrates Jolly's travails as he fights for justice for a victim of fake encounter, in the face of a farcical judicial system and a bunch of morally corrupt people, without resorting to any dramatic heroism. Jolly is no hero by any standards, in fact he has more failings than an average Joe, except that he is blessed with a razor sharp mind and a sharper tongue. A menial assistant to a prominent lawyer, Jolly has big ambitions and the wherewithal to achieve them, unmindful of the ridicule that he attracts from his peers. But a tragic incident pushes Jolly into thinking beyond his own selfish interests. It is refreshing to see Jolly not playing a typical 'hero' lawyer in a filmi court, instead he is refreshingly real, who resorts to even crying in desperation in front of the judge, when things don't go his way.
Subhash Kapoor yet again comes up with an entertaining story with solid emotional core.Also it is to Subhash Kapoor's credit that he makes sure that each of his characters (which includes the endearing 'teddy bear' judge, Saurabh Shukla) have certain interesting characteristics which adds layers to their personalities. At the same time it is to Kapoor's discredit that he didn't give the script the due diligence that one would expect from a film of this kind. There are some obvious loopholes in the script, which could have been easily avoided with a bit more research. Also, one expected a lot better war of words in the court but Kapoor unfortunately chooses to make his characters indulge in more jeering and less logical arguments.
Apart from the regular chuckles that it raises, what works for this film is the commendable performances by most of the actors involved. Akshay Kumar is absolutely brilliant as he stays sincerely and admirably devoted to the character he plays, complete with the kind of body language and lingo that the character requires. Annu Kapoor and Saurabh Shukla are fantastic too. Huma Qureishi doesn't have much to do, but she is good in whatever little she gets to do.
The story and the performances keep you involved and often chuckling through the two and half hour duration of this entertaining film.