Details of Bollywood star Jiah Khan's death are still murky. But, not for her mother, Rabiya Khan, who says that although everything is crystal clear, the CBI and the police are not ready to take action.
Jiah was found hanging from the ceiling fan of her Juhu apartment in Mumbai on 3 June, 2003. She made a splash with her Bollywood debut, when she starred in Nishabd, opposite megastar Amitabh Bachchan.
While Jiah's career did not really take off despite her impressive debut, her mother said that contrary to popular belief, this could not have driven her to end her life. She also said that Jiah had been murdered.
Also read: Jiah Khan death: 'Sooraj Pancholi must be charged with murder'
Talking to a leading entertainment portal about the case, Rabiya Khan made the following statements:
On the latest development in the case:
"I am shocked. We had gone to the court to demand something else. No arguments or petitions were accepted. The judge asked us to wait because they first want the CBI's answer. Now I am waiting for the hearing on 7 June. It is a blow to me but all wars are not straight line. I have to take the step forward and see what God has in store for innocent Jiah, whose life was cut short".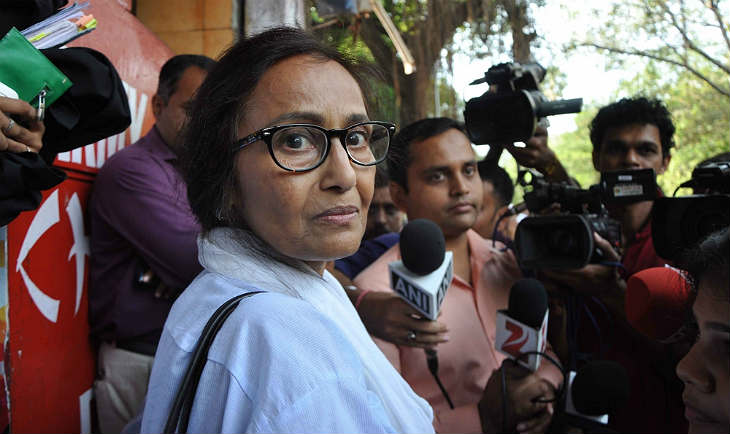 Rabiya Khan, Late Jiah Khan's mother (IANS)
On the CBI levying charges against Sooraj Pancholi:
"The CBI chargesheet is there, everyone is aware of the discrepancies in the case. But the CBI hasn't concluded the report. How can he be charged when the forensic department hasn't completed their job? If things do pan out based on preconceived notions, then my fight is a waste. Everybody told me that I will have to spend all my life's earnings to get justice for Jiah. But I don't see anything happening. Can money buy justice in this country? Why is everything so black and white? I have had faith all along but despite enough evidence it looks like the conclusions are drawn on power and preconceived ideas".
On why she believes it wasn't a suicide:
"The police hasn't investigated. When we went to the High Court, the case has only dragged on. We haven't got an answer to anything yet. The CBI is saying it is a murder. In mere 10 minutes time malmal ka dupatta thodina yeh kar sakta hai meri bacchi ko? (How can a silk dupatta do this to my daughter?) We have four forensic reports and all are assuring us that this is a murder. I am not President Obama and neither is my daughter is a President's daughter. As a mother, I am alone. The media, the CBI, the police are all with him.
On reports of Sooraj extricating Jiah's foetus:
"I start crying listening to these reports. My stomach was in knots. The guy who can do something so brutal is going scot-free. The CBI had told me that is beastly, cruel and inhuman. But they can say this only behind his back. Why can't they tell this to the whole world? If he can do this then he can do anything. Why can't they get the truth out from a 23-24-year-old boy? They have said he lies a lot, gets violent easily and has a quick temper. And the psychological reports suggest something entirely different. Isn't the CBI contradicting themselves?"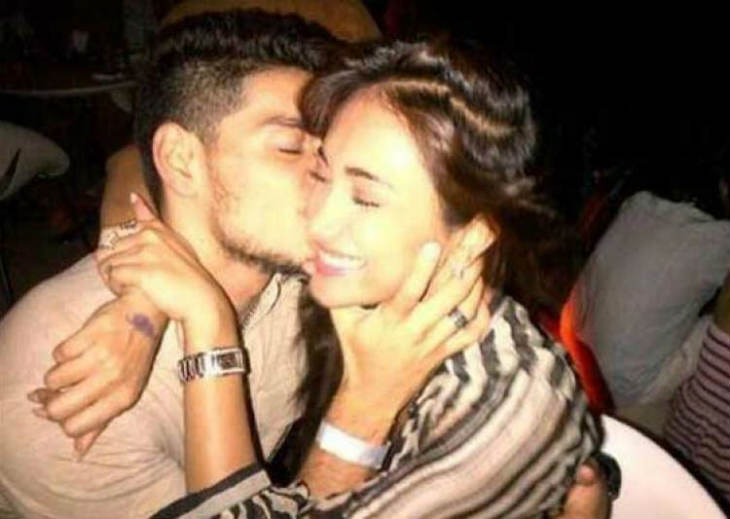 Sooraj Pancholi with Jiah Khan (File photo)
On probing the murder angle in the case:
It might be a wire (and not duppatta found on Jiah's neck). First and foremost, my daughter's track suit went missing. Her clothes were missing, the knob of the drawer, which was next to her bed, was missing. There was blood on the bed. The CBI hasn't investigated anything. He should be charged separately - for domestic violence and all. They have charged him only for abatement of suicide. Do you think my daughter was that weak?"
On the FBI being involved in the case:
"How can the FBI probe? They have agreed to our offer, but the Indian government has never allowed any foreign agency to get involved. The FBI was involved for the first time in the Sunanda Pushkar case. If they can get involved in that case, then it is possible for our case as well. If Sunanda was someone's daughter, even Jiah is someone's daughter. Why should they refuse us?"
-- Read the entire interview here