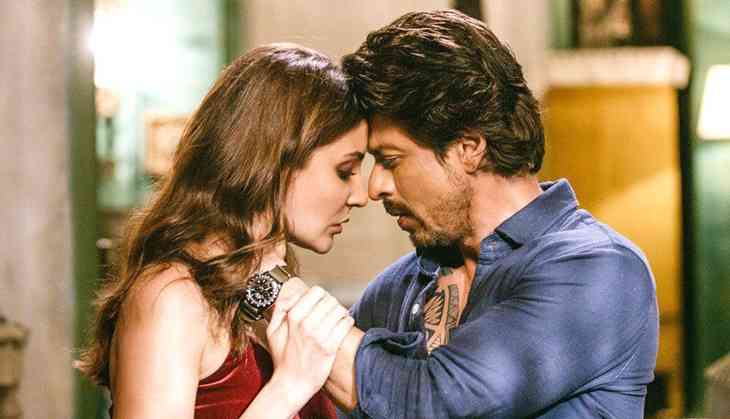 You get what you seek, says the film's punchline. No big secret there. You go to watch an Imtiaz Ali film, seeking foot tapping music, a tender love story and a whirlwind trip. And that's what you really get.
Add to it the angst ridden character played by
Shah Rukh Khan
and the experience is complete.
Shah Rukh Khan plays Harry, a tourist guide in Europe and a typical Imtiaz Ali character. Angst and nightmares are a hidden part of his.otherwise monotonous and lonely life. Harry has run away from his small town in Punjab to become a singer, and ended up becoming a tourist guide. Harry meets Sejal (
Anushka Sharma
) under not so friendly circumstances, and she forces him to take a trip with her in search of an engagement ring she's lost.
Then the predictable happens. The two fall in love.
What makes this story mighty interesting, however, is the second layer to the otherwise black and white story. Both of Ali's lead characters are living under a delusion. They are trapped in their own image in their heads, he of being a bad boy and she of being a good girl. And they need each other to strip themselves off that delusion.
Sejal, outwardly a 'decent' girl, struggles to get him to approve of her sex appeal. Harry, who claims that not being able to control his sexual urges is his biggest failing, wants to stay away from her. This interesting equation is what keeps this story ticking.
Shah Rukh Khan is at his endearing best. His silent suffering of loneliness reminds one of his character in Kabhi Aliva Na Kehna and his eyes speak more volumes than they usually do, and that must make any Sejal or Sally impossible to not fall in love with the man.
Anushka Sharma's inconsistent Gujarati accent is slightly irritating, but her refreshing presence and natural performance works for the film. Wide eyed, naive Sejal acts as a good foil to Harry's simmering intensity.
Cinematographer K U Mohanan takes you through some of the most delightful sights of Europe, thus keeping the background of the story always interesting. Irshad Kamil's lyrics make the narrative richer.
However, the movie at run time 144 minutes is a bit too long and could have been much shorter. The climax is cliched and predictable.
Watch this for Shah Rukh Khan.
Stars: Three