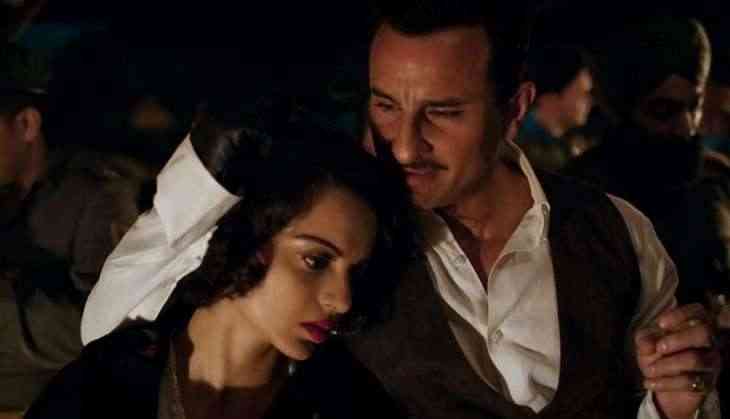 Saif ALi Khan and Kangna Ranaut (still from the film Rangoon)
Vishal Bharadwaj's Rangoon tanked at the box office but behind the scenes stories of the film keep pouring in.
The latest is that Saif Ali Khan is enraged with how the film turned out, because there were a few scenes of his which were edited without his knowledge.
Apparently, when Saif came to know that a lot of his scenes are going to be chopped off, he is said to have confronted Bharadwaj. His suggestion that those scenes be retained were left unheard.
It is said that the scenes that were cut, had Kangana in them too. But Vishal had apparently convinced her that the editing will only help the film.
Along with Kangna and Shahid, Saif had also pinned a lot of hopes on the films. But it's disaster has only made Saif more upset and disappointed.