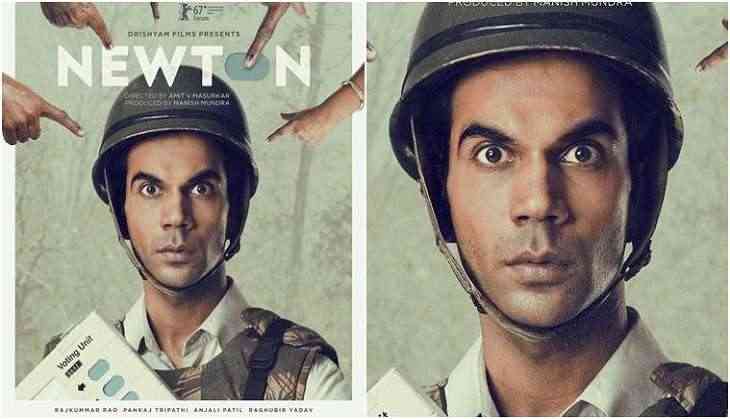 The film Newton, which is creating a buzz in media for getting nominated in Oscar's foreign language film category and getting all the appreciation from critics is once again in limelight. Due to all the wrong reasons. There are rumours doing round on Internet that the Indian film is similar to a popular Iranian film called Secret Ballot.
As per reports were given by NDTV, the plots of Amit Masurkar's Newton is a bit too similar to a foreign film 'Secret Ballot'.
When the director of the film Amit was asked about the similarities between both the film he said, the film is neither copied nor inspired by any film. The director also said when he was writing the script of Newton he had not even heard the name of other film.
"I remember after I wrote the script just before I was going to shoot, a friend told me about Secret Ballot. Since the film was on YouTube I watched bits and pieces but that was very different I felt. A lady polling officer goes door to door. Also, there is some kind of romantic track which is not in Newton."
While talking about all the similarities between the leading stars he said, "I knew someday people will draw similarities but what can one do? When you write a story there is a possibility that someone else must have written a similar story somewhere in the world."