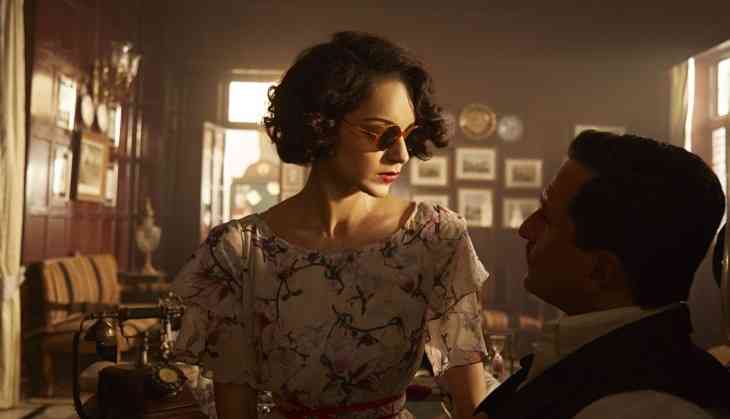 Kangana Ranaut is known for always being candid and speaking her heart out. Ahead of Rangoon release, the actress in a conversation with us revealed a few delightful and a few insightful facts into her upcoming movie, Rangoon and herself.
Was it difficult for you to get into the World War 2 era?
The character is an actress from the World War 2 era and the cinema back then was very different. The content, execution and overall feel of the film was very primitive. I had to get the nuances of how the actresses used to act in those days because the style of acting was completely different.
How was it working with Shahid Kapoor and Saif Ali Khan?
Shahid Kapor and Saif Ali Khan are not just eye candies but very good actors as well. Their combination with Vishal Bhardwaj is terrific and they share a great chemistry with each other. Saif is a classic man who would often come up to talk to you, whereas Shahid on the sets would come with headphones wrapped around his head, he has a boyish charm about him.
Do you think the Hindi film audience has evolved over the last few years?
Yes. Along with the massy cinema there is a new set of multiplex driven cinema as well. Our audience especially the younger generation don't connect with massy films. They want cinema that can stimulate them mentally and emotionally. We have all sort of audiences for all sort of films.
You said that Rangoon is a special film for you. What makes you say so?
Rangoon is a special film because it is a period drama. There are many films that release in a year but no one can live up to the scale and authenticity that Rangoon has. This isn't a run of the mill commercial masala film which is precisely the reason why this has the potential to have a long run not just in cinema halls but also digitally.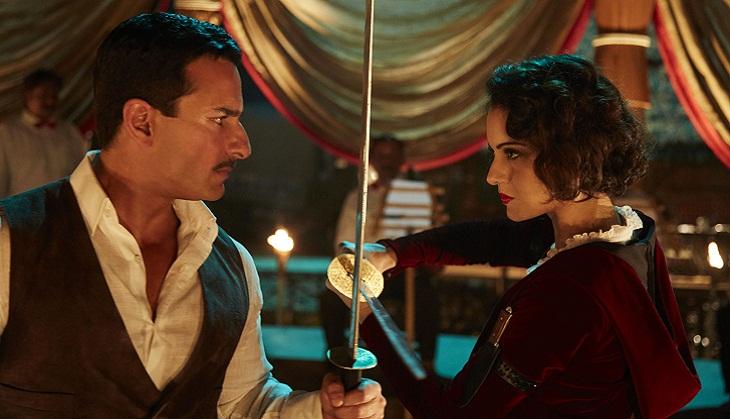 Rangoon movie still
You have often stayed away from the conventional Bollywood films starring the big superstars'. Are you open to work with them?
I used to get a lot of offers to do big hero films but I decided to stay away from them. Since the big stars are hesitant to do a small role in a big film, even I am hesitant to do the same. I still get a lot of offers to work with big stars, but the star has the central character in each of them. No superstar has agreed to do a small role in my film, so why should I?
Are you offered the Aanand L Rai film starring Shah Rukh Khan?
Not true at all.
You command things like the three Khans do....
They have a huge body of work and experience of several decades. I hope that when I am of their age, I have that connect with the audiences. Rome isn't built in a day and connect with millions of people happens over a period of time. I haven't reached that spot yet, but I am sure I will get there some day.
What is your comfort zone as an actor?
I personally like characters which are a bit unconventional. I like characters with a lot of flaws. I like conventionally unattractive characters.