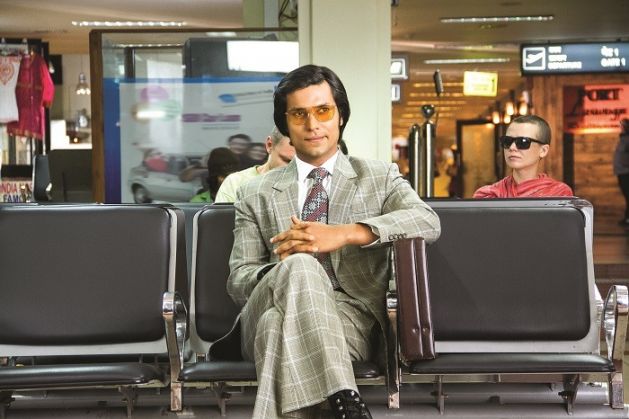 In Main Aur Charles, Randeep Hooda is all set to reintroduce high-profile serial killer Charles Sobhraj to audiences. Sobhraj is currently serving a jail term in Kathmandu for a string of murders in the 1970s. Among his nicknames are the Bikini Killer, The Proofreader and The Serpent. In an interview, Hooda spoke about his stance on the Sobhraj case and the challenges he faced while playing the enigmatic serial killer.
Randeep Hooda believes Sobhraj is innocent of the murder charges against him.
"There is a standard law that states 'Innocent till proven guilty'. Charles was never convicted for those murders. In India, he was caught because he drugged 50 French engineering students, but the charges of murder were never proven. What I love the most about Charles is that he has fun with people and manipulates them for his own advantage. And nobody complains about Charles, because he gives women a great time," the actor said.
"Main Aur Charles is not a biopic," Hooda clarified. "It is a story of a 1986 jail break where a man ran out of a maximum security prison. He made 175 people unconscious, walked over them, opened the door and walked out. The story is about him, why he did it and how he did it," Hooda said. "Main Aur Charles is an out and out commercial film. We have made it with a lot of authenticity but that does not make it an art film," he said.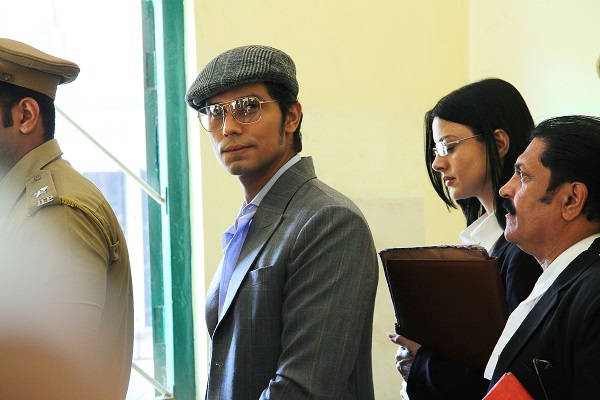 On the challenges he faced in essaying the role of Sobhraj, Hooda said,
"The most challenging part in making Main Aur Charles that was each person the director met had a conflicting story about Charles. So we did not know who to believe. Over and above that I had to work on my body language and diction. We had to shoot at different locations like Thailand, Goa, and Delhi so it was difficult for me to maintain the body language for so long."
The actor, who last seen in Rang Rasiya, has never shied away from experimenting with his roles. From playing a cop in Kick to a charming criminal in Main Aur Charles, Hooda reveals that he loves to take up characters which challenge the actor in him.
"I don't like to play the character of Raj in all the films. I like to experiment with my roles and that is what challenges you as an actor. If I was to go to a set where I don't have to prepare for my character, I would not know what to do and I would get bored. Actors have to work hard to be called an artist. I need to justify to myself that I am an artist and not just an actor," he said.
On the rumours about a sequel to the Salman Khan hit Kick, Hooda said he had no news about the sequel. The actor, who played a parallel lead in Kick said,
"I have not been updated about Kick 2 as of now. If Sajid asks me to be a part of the film I will not refuse it but if he does not ask me to be a part of the film, I will not sulk in one corner. I like both Salman Khan and Sajid Nadiadwala as being human and human being respectively. They both are wonderful people and rather the only two people in the film industry with whom I can hang around with. Salman Khan and Sajid Nadiadwala are my only two friends in this industry and I have Naseeruddin Shah as my mentor," he said.
Main Aur Charles releases on 30 October 2015.