After the failure of Rock On 2, Shraddha Kapoor is pretty confident that her next film, OK Jaanu will strike the right chord and will get her back in the game.
The actress in an interview with us revealed that there could not have been a film better than OK Jaanu to reunite with her Aashiqui 2 co-star.
Excerpts from the interview:
Did you attend any acting workshops for your character in OK Jaanu?
Shaad Ali wanted me to come across as more mature than Aditya Roy Kapur. So I had to work on my voice and sound more mature. The preparation was basically to speak in a particular way as the way you speak reflects your maturity.
Is there an added pressure on you since this is your second film with Aditya Roy Kapur after Aashiqui 2?
I think we received a different sort of love from the audiences after Aashiqui 2 and very few on screen couples have managed to evoke this hysteria. To name a few, I think Shah Rukh Khan and Kajol, Wahida Rahman and Guru Dutt have got such kind of reception from the audience. There is a lot of expectation from OK Jaanu and I hope they support the film as much as Aashiqui
Is acting in a remake of an already successful film an added benefit?
OK Kanmani was widely accepted by the audiences down south and the only benefit of working in a remake is that the chance of acceptance by audience again is high. It is basically a tried and tested formula.
How do you react to the stuff written about your personal life by the media?
I don't focus on the stuff written about my personal life in newspapers. But if someone writes things without verifying the facts, I think it is very wrong. Some things written in the papers are far from being true. Thankfully, whenever I am affected by such things, my dad stands by my side as he knows how the entertainment industry functions.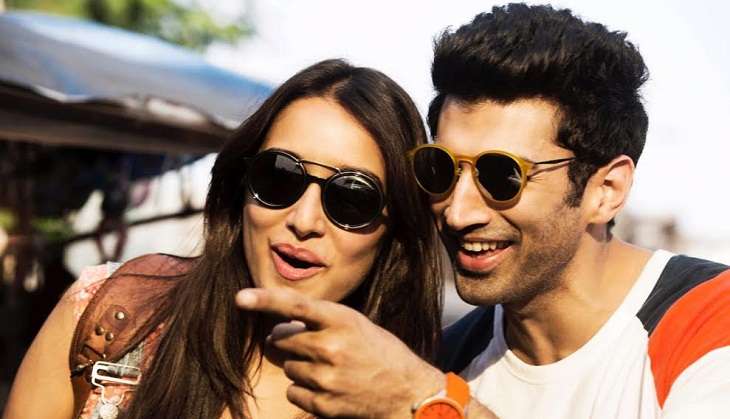 Shraddha Kapoor and Aditya Roy Kapur in OK Jaanu (Movie Still)
Do you think audiences have now evolved to watch films belonging to different genres?
I think in today's time what matters the most is the story and entertainment quotient. There are no bound rules in terms of story-telling, casting and pairing in the film industry as it is the end result that matters the most. We can't predict anything because the safe films can fail and risky ones can emerge huge hits. It is the audience opinion that matters the most.
How do you deal with failures?
I started my career in Bollywood with a failure and that is one of the reasons why I can deal with failures pretty well. I think if you don't fail, you don't learn. Failure makes you think in a different way and I think it is important sometimes to learn and have those experiences.
What are your thoughts on Dangal?
I watched Dangal recently and it is the best cinematic experience for me. I spoke to Aamir Khan immediately after watching the film and he was so sweet to me. He is indeed one of my inspirations and I think it deserves to have the kind of success it has witnessed at the Box-Office.
Tell us something about Half Girlfriend!
Half Girlfriend has shaped up very well. We have shot at various places across the globe and I am hopeful that people will like the film. The trailer will be out sometime in April.