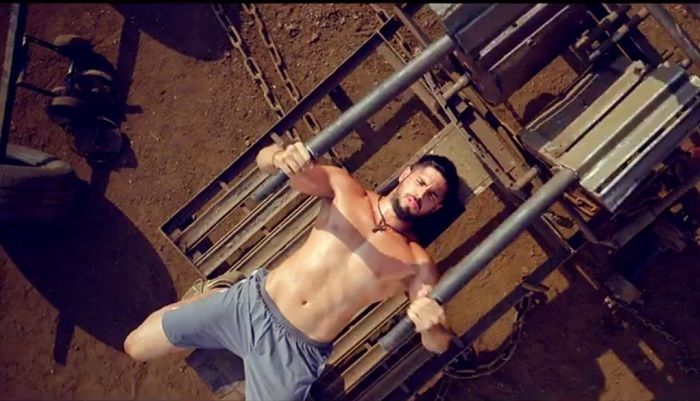 As Brothers releases on 14 August, 2015, Sidharth Malhotra talks about the film and much more.
Excerpts from the Interview:
Q. How challenging was it training in Mix Martial Arts for the film?
I think it is too early for me to do only one film a year and it was a huge risk to take a year's break to train, but there was no other way I could be part of Brothers. My body was nothing like the way it is now in the film.
Q. Would you risk a year's break to train for something else again?
If I get a good script like Brothers, why not? I would definitely take a break to prepare myself for the role. The future of the Indian film industry is going to include actors taking time to prepare for roles. It has already begun, and the best example is Baahubali. They worked on the film for almost three years and when a big star like Prabhas can take such a risk, why not I? If you take a risk and succeed, people will remember you for years to come. My aim is to do something for which I will be remembered.
Q. How different is your character in Brothers from the film it's based on, Warriors?
I saw Warriors long ago. I play Tom Hardy's character in Brothers. But my character is totally different from his. In fact, my character is the only one in the film that has been changed from the original. Akshay Kumar's and Jackie Shroff's tracks are very similar to the original film.
In Brothers, my character is not from an Army background, and I am inspired by different things. We also have a childhood portion in Brothers, which was not part of Warriors.
The main USP of Brothers is two heroes fighting each other. India has never seen a film in which fights are between two heroes, rather than between hero and villain.
Q. How do you see your progression as an actor in Bollywood?
It is a natural progression. An actor has to do physically demanding and challenging roles. I don't want to be remembered for a particular kind of role. I like experimenting and I will continue to do so. I want to be adaptable to a softer role like in Kapoor and Sons and a hard-hitting role like Brothers.
Q. Your intensity was visible in Ek Villain, and you flex your muscles in Brothers. Which of the two roles challenged you the most?
It is tough to choose between the two as my character in Brothers is also very intense. Along with the intensity, this was physically taxing. I enjoyed training in Mix Martial Arts, so if I have to choose one, it will be Brothers.
Q. Are you afraid of being overshadowed by Akshay Kumar in the film?
I think the script of Brothers would be incomplete without my role. Akshay and I have similarities of physique and we also look similar. So neither of us is insecure. In fact, we only meet in the climax. There are parallel tracks in the film and I know I have a challenging and hard-hitting role.
Q. What are your expectations from Brothers?
This will make boys cry. Karan Malhotra is a master at handling emotional sequences. Look at Agneepath: it was so emotional, yet so hard hitting. Akshay and I were discussing Brothers a few days ago and he was like, 'Maine dekhi yeh film uss din, dubbing mein, isne toh emotional kar diya mujhe' (I watched the movie while dubbing, and it made me emotional). For a change, boys will cry during the film.
Q. Tell us about your forthcoming projects.
I just shot for Kapoor and Sons with Shakun Batra which stars Fawad Khan, Alia Bhatt and me. We had a long outdoor schedule and we are almost done shooting for the film. I play a young writer and there are a lot of comic scenes.