Ami Sheth
| Updated on: 11 February 2017, 5:46 IST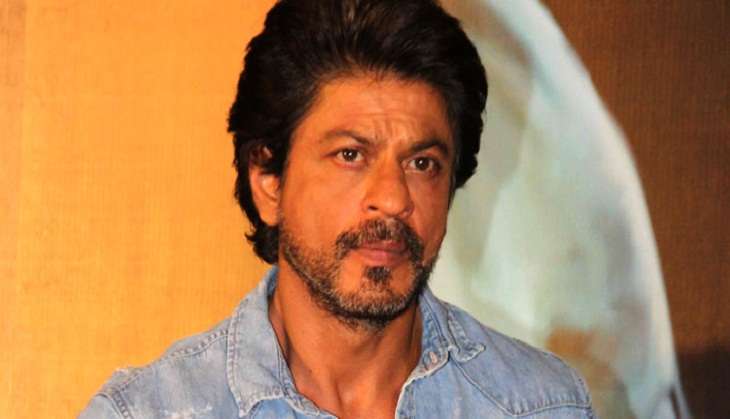 Shah Rukh Khan, in his trademark candid fashion tells us about the pitfalls of stardom and how he is still struggling to deal with criticism.
Why did you choose to produce Raees?
I never impress upon anyone to produce with us. We wanted to come to a medium where we have a commercial kind of a sensibility and a very substance oriented film. I being an actor will always be a part of creative process with any director. In this case it made more sense, as we could guide Rahul (Dholakia) on the kind of sets he wanted to make. To turn an offbeat subject into a commercial one with a big star gets more expensive. It's nice that Rahul had someone with him who had been in that zone before.
You played a gangster in Don too, did you had to undo things for getting into the character of Raees?
Don is a very sleek, smart and sexy film - unrealistic...I call it like James Bond on the go! I was very mean (in Don). It had styling and story-telling by Farhan (Akhtar) where the audience knew that the Don will outsmart you. Whereas Raees is a reality based story of a book during 1985 phase, it's not rural but earthy. I don't think dialogues were also written for style, it was more for the substance. That is how people would actually speak in that part of the world according to the writer.
Are you working on Don 3?
No not at all Frahan is working on Fukrey I think.
Do you anticipate any kind of problems during the release?
Politics is just a small part of the film, but of course, being a gangster in a local area, it does deal with politicians. That happens in almost every film, which deals with any kind of nexus. There is no conscious effort to make it political,. It is more of the story of how his woman and the other women around him help him fight a battle.
When a star of your calibre makes a social comment, there are always positive and negative reactions. Does the negativity affect you?
You are going to be vilified, nullified, glorified and held responsible for what you say or don't say, you do or you don't do - that is a part of the public life you choose. The main thing is how you lead your life and what do you believe. There are ten things said about me every day, eight are very nice and two of them are not. I don't think I am as nice as the nice things said about me are and I am not as bad as the bad things also. I must be somewhere in the middle. We all are regular people. A job is a job and my job does not end at just going on sets, acting and coming back home and taking off the makeup. It extends to being a public figure. When you go out of your house and expect 5000 people to come and wish you happy birthday, you have to expect 500 people to say bad things about you too because it's the path you have chosen. I am a public figure whether I like or not. I like the adulation so, I have to take the brickbats also but you cannot sit down and clarify or patronise anything. If today somebody praises me I should not say I knew it. People said negative things about me when I was running an IPL team for the first 3 years and we won twice in a row and became the best team for sometime but, I am not sitting and gloating about it. There are going to be these two aspects and they are in every profession that you do. If I was a scientist and I discovered a God's particle, I may get the noble prize. This is the path that I chose and I like being recognised for that by the people, I like to work for them; I am hoping a lot of people come to watch my film because I enjoy it.
Some stars are paying the price for speaking out their minds...what do you have to say about that?
I think you need to say it on a platform which is relevant with the thing which we want to say. For instance, if I am at an event releasing an ad in a bathtub and if people ask me about the economic situation of the country, that's the wrong platform. But yeah, if I am at IIM and people ask me about it, I shall speak. That would be nice. You need to be careful about the platform you choose. If it's the wrong platform, I might not necessarily say I don't know about it, but I will make it known that I won't have enough space to express what I really think about the subject. It's a world of hash-tags. Recently I told someone that I was stopped by the police many times in Delhi when I was growing up, and this is a common thing with 17-18 year old children and the next day I see a headline which says I was stopped by the Delhi cops often. You have to take these things with a pinch of salt, but at the same time you have to be little careful about the platform. But this is not going to stop, as this social media is new and suddenly we have a new toy in our hands. When the excitement subsides, most things will settle down. It's become a big pain for the journalists. I don't think anybody is writing anymore. Actors have competition only with other actors, but journalists have competition with six billion people. Everybody has become a writer and everybody has headlines perhaps better than yours. Things are bound to settle down as right now everybody is overreacting and nobody is being proactive.
Why do you follow the people you follow on social media?
I actually want to unfollow everybody that I follow. I don't really mean it but, there too many social feeds on my timeline. Few people write too much on their wall not the actors but the journalists. But I have not followed anyone recently. I am going to find out if I can follow people secretly because if I follow or unfollow anyone it will be in news. Sometimes I feel scared to do that.