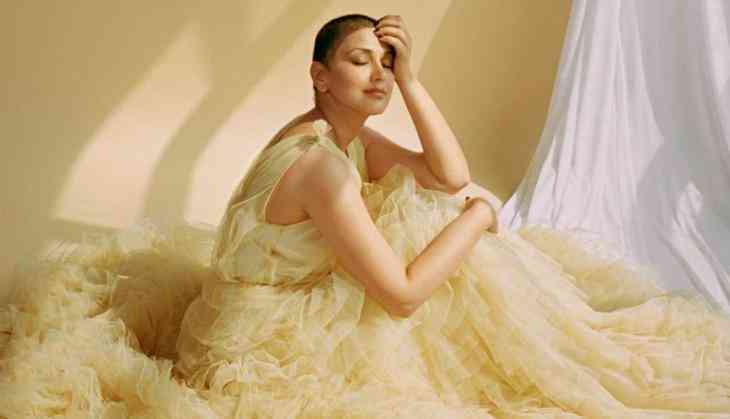 Beautiful diva Sonali Bendre is an inspiration for all since she has was diagnosed with cancer she has been bold and never shied away from her disease or its treatment. In a recent photoshoot with vogue, she looked much bolder and beautiful than before. The shocking news of Sonali suffering from cancer struck everyone's heart and everyone starting praying for her early recovery. During the show of India's Best Dramebaaz she was diagnosed with cancer and due to this reason, she was replaced by Huma Qureshi on the show.
Sonali is known for taking bold steps after she officially announced that she has cancer and the first thing she did was cut her hair before she flew to the US for her treatment and it took her almost a year to fight from the disease.
The beautiful actress opened up about her feelings to Vogue and said that she no more misses her hair, initially when she shaved off her hair she used to be very conscious about her looks and always looked for a wig, scarf or a cap to cover her head but now she no more worries and carries her herself boldly and beautifully and no more shy's off on posting her picture on social media.
In all the pictures Sonali adornes different styles of dresses whether it is the Tuttle neck dress or the deep neckline dress where she showed off her scars like a boss.
Sonali chose to be beautiful and sexy and here she is back to give a tough fight to the young actress.