Ami Sheth
| Updated on: 11 February 2017, 5:45 IST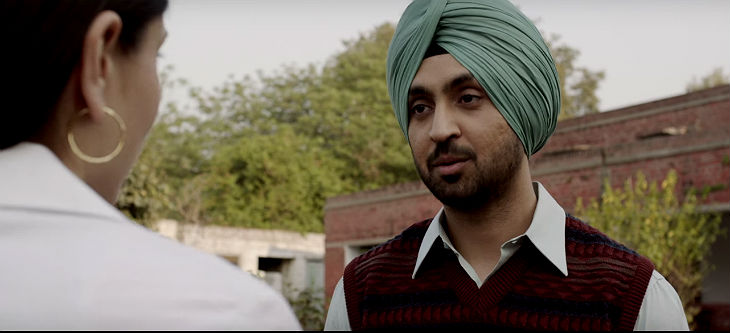 The Punjabi actor who made his Bollywood debut with Udta Punjab is on a different high now as he is part of a singing reality show, The Rising Star. He will be part of the expert panel in the show. A chat with the singing star.
It seems like The Rising Star is being spearheaded by you....
No..not at all...Shankar sir (Mahadevan) is a senior and more experienced. Few years ago Monali was a contestant in a show and it is due to her work that she's on the other side this time. I think they both are great singers and I have less experience compared to them.
Now that people know about your acting, will music take a back seat?
Music is my life and I really think the world was created because of the sounds. If music takes a back seat, then everything will go away from my life. I will continue doing music, whether or not I get opportunities to act in films. I know I have fans who like to listen to me sing.
Your film, Udta Punjab dealt with the drug issue. One hears that your fellow singer Honey Singh went through a tough time because of drugs...I don't know what has happened to Honey Singh but the drug problem very much exists not only in Punjab but in the entire nation. I am not very educated so I cannot give messages to anyone, but I can only say that I refrain from doing anything of that sort. Yes, I have sung songs on alcohol, but that's part of my profession. I am not addicted to anything. I have a younger brother to whom I explain these things. In Udta Punjab too I had a younger brother and I could connect to it. I kept thinking to myself, "God forbid, if my brother gets involved in any of these things, what would I feel."
How will your singing show be different from other existing singing reality shows?The main point is that this show will be telecasted live. If there is any minor mistake in your line you cannot change it. If I give a wrong comment, it will all be there. You can't undo whatever action and reaction you do. Only 21% of votes will be with us, rest will be with the audience.
Why did you choose television when you have made a great start in your film career?I am doing television because my family watches it a lot. I was also told by Raj Nayak sir (CEO of Colors) that one can do only about 2-3 films a year, but TV is in every household. I want to reach the audience more often.
Recently you received an award for your debut performance and Anil Kapoor's son Harvardhan didn't seem too happy about it....I didn't feel bad about Harshvardhan's comments. I am a big fan of Anil Kapoor's and Harshavardhan is his son. I know that Dhanush got a debut award even though he had acted in many south Indian films and Fawad Khan got the debut award even though he's already a star in Pakistan. So, I am not the first example and it's not like ethically something has gone wrong. But, whatever he said I have not felt bad about anything, he is the son of a great superstar.
He (Harvardhan) is not a superstar yet...He will also be a superstar one day...People has given me so much and that is the biggest award for me and no other award is bigger than that. It's not like after winning an award your job is done and you can relax. You still have to work. I feel love is bigger... I love Harshvardhan Kapoor (smiling).
There is news that your marriage is in trouble...I had heard that in Bollywood, there are new rumours coming out everyday and celebrities involved get upset about it. But I feel really happy when things are said about me, without me having to pay for the promotions. (laughs) I am happy when I am spoken about, and it doesn't matter if it is positive news or negative news.