Ami Sheth
| Updated on: 11 February 2017, 5:46 IST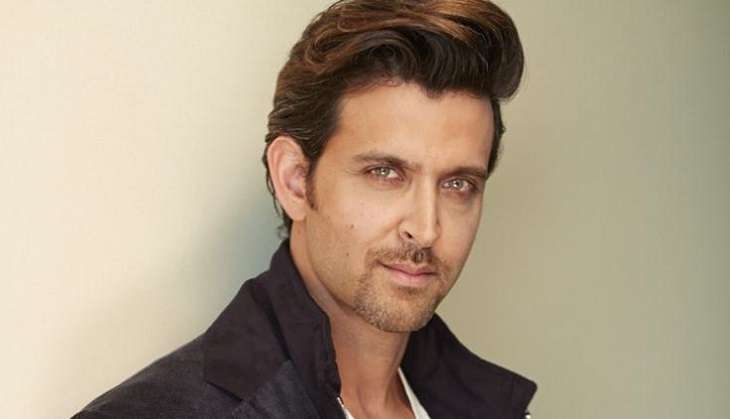 Hrithik Roshan shares his emotional journey while playing a visually challenged character at the launch of Mon Amour, one of the songs in the film.
The song launch of Mon Amour saw the actor expressing gratitude about his journey and the process of making Kaabil. This he did after witnessing the visually challenged teams of a band, Udaan performing live on the song. "I feel an actor's job is about emotions. This film was an emotional journey, not just because of the demand of the script but also due to the people that I met during the course of making it", Hrithik said.
As the title of the film "Kaabil" roughly means the capable one, Hrithik stresses, "I am Kaabil at everything. My aim in life is that I am capable of doing every single thing that I want to do and we all should have the same thought process. If you don't believe that you can do it, then you can't do it. I truly believe I am capable of doing much more than what I think."
On playing a blind person in Kaabil Hrithik's character shows positive side of him compared to him playing the paralysed magician character in Guzaarish. When asked about what difference this his current film would make, he replies, "Both the roles were positive. I don't think I would ever play a character which does not shed some light or brightness into the world. All my characters have been bright in some way. In some way they did make me feel inspired."
The actor says of all the characters that he's played till date; he had to give the most amount of prep time to Kaabil's character. "When you play a blind character, it takes time to understand as to how to get a particular body language. When we had retakes, things only got tougher. It is one of the most difficult roles that I have played."
The actor had many questions in his mind while doing the blind dance for the song 'Man Amour' of how will he will be able to do justice to the performance. He heard some unbelievable stories of visually challenged people and what they are capable of doing, in spite of their handicap and that propelled him to do the song, "I met visually challenged people who are CEOs, musicians, photographers who have won awards, a cricket team and so on... then I realised that Kaabil, I and Yami hold a huge responsibility to make people aware that in spite of the handicap, these people are capable of a whole lot of things."
Hrithik further adds, "I did not know how much strength and talent existed around me. I feel responsible now. I met so many blind people who changed & influenced my mind. There were little things in the script which were building sympathy for my character but, met my blind friends I removed all that sympathetic things form my character. Both Yami (Gautam) and I bear the responsibility to make the world aware that blind is just normal."