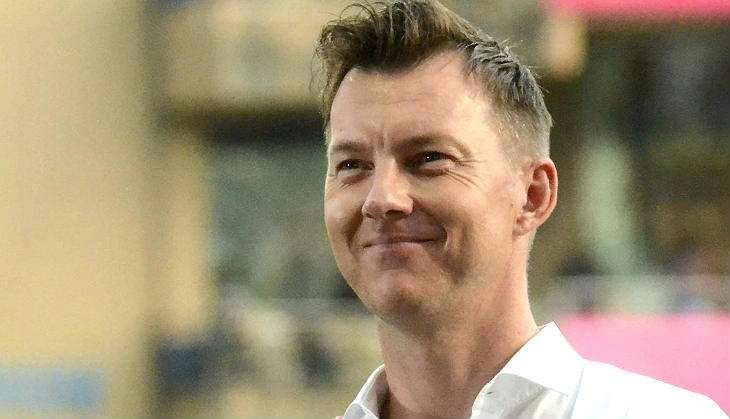 International cricketer-turned-actor, Brett Lee is currently gearing up for the release of his film debut - Unindian - an Indo-Australian collaboration.
The cricketer has always maintained that he loves being a part of Hindi movies. And adding to this excitement is the latest buzz of him being approached for a role in Housefull 4.
The third film in the hit franchise was released a month ago and rumours started doing the rounds that the makers are keen to make Housefull 4 now. Producer Sajid Nadiawala has reportedly bought a separate office in Mumbai completely dedicated to the Housefull franchise.
When asked if he will be a part of Housefull 4, Brett Lee neither denied nor confirmed being part of the project.
Asked if he was approached for Housefull 4, the cricketer-turned-actor told a news agency, "I don't know."
Reportedly, the UnIndian cast along with director Anupam Sharma met producer Sajid Nadiadwala.
Lee, who is currently in India promoting his film, says in Bollywood he really likes Shah Rukh Khan and Preity Zinta.
He says, "I like Shah Rukh Khan and Preity Zinta in Bollywood. Shah Rukh has done some really good work in Bollywood and I appreciate that."
Directed by Anupam Sharma UnIndian features Brett Lee, Tannishtha Chatterjee, Supriya Pathak, Akash Khurana and Gulshan Grover.