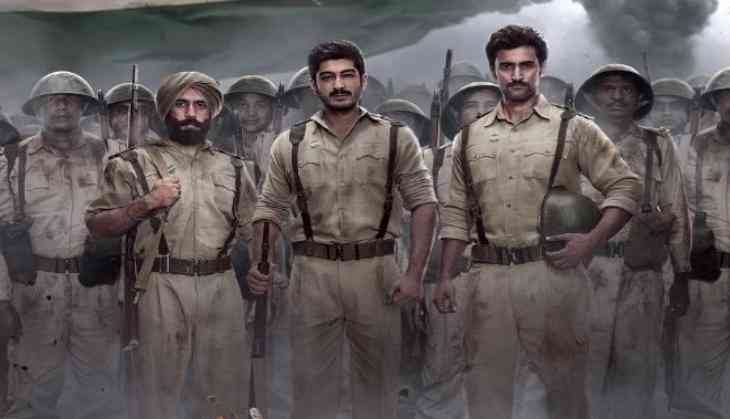 Hope CBFC doesn't have issues with 'Akali' in 'Raag Desh': Tigmanshu Dhulia
National Award winning filmmaker Tigmanshu Dhulia, who is gearing up for the release of "Raag Desh - Birth of a Nation", hopes the censor board doesn't have any issues with the film's content, as also with the use of the word "Akali", which it has objected to in Madhur Bhandarkar's "Indu Sarkar".
"Till now I didn't feel there is any reason to worry because there is no controversial content in this film. It is against the British and I don't think there should be any problem with that but if any problem arises... I don't know," Dhulia told IANS here on Thursday.
"But yesterday I noticed that (problems over) certain words like 'Akali' etc. are there in Madhur's film... in my film also there is a reference (to Akali).... though it's not against the Akali...," he explained.
The film, set for a July 28 release, is the contribution of Subhas Chandra Bose's Indian National Army (INA) in India's independence.
"Raag Desh" is essentially the story of the famous Red Fort trial of three INA officers (Colonel Prem Sahgal, Shah Nawaz Khan, Gurubaksh Singh Dhillon) that triggered much public outcry and imbued the nation with a patriotic fervour.
Expanding on the reference to Akali, Dhulia said it has been used in the context of prominent political parties resisting the trials.
"When the trials started, then Congress had formed a defence committee to defend the INA. The other parties... Muslim League pitched in to defend Shah Nawaz... the Akalis pitched in for Dhillon... so there is a scene where Dhillon's father comes in and asks him to apologise to the British... but he refuses... so then the father says that the Akali party will fight for him... but he was against that," he said.
Asked on apprehensions on scissoring content, he said: "I don't know... the CBFC is behaving in a weird way... can't say anything."
In "Raag Desh", actor Mohit Marwah plays Colonel Prem Sahgal, Kunal Kapoor portrays Shah Nawaz Khan while Gurubaksh Singh Dhillon is essayed by Amit Sadh.
-IANS