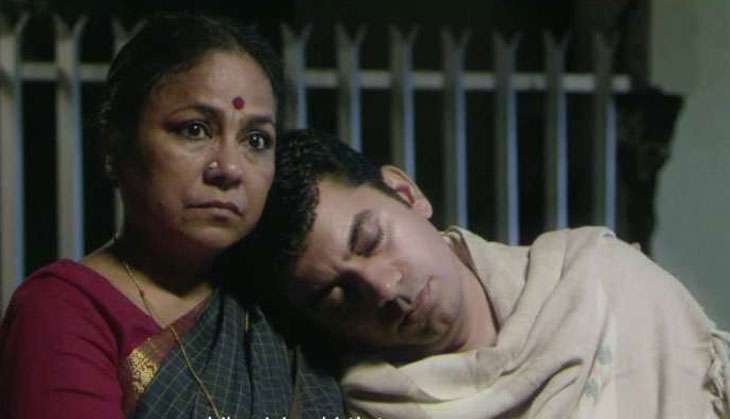 The short film has has now been nominated for yet another festival award
Holding Back starring Seema Biswas( Bandit Queen) and Anant Mahadeven is gathering appreciation at the film festival circuits both in India (Smita Patel Foundation, Nasik and IFFI) and overseas( California Shorts and commendation at Canada film fest)
Holding Back is the storyof a cancer patient and how he fights with it. Both Seema and the director( Wilson Louis) had similar experiences in their real life.. Seema's closest friend passed away due to cancer and Wilson lost his close friend Shiva to the dreaded disease too.
This young lead character in the film afflicted with blood cancer, passes away while travelling by train from Bangalore to Chennai, for a friend's wedding ceremony. How the mother held back her grief to prevent the post mortem which would have happened had the death been declared is the film's USP.
Seema essays the grieving mother , TV actor Kunal Kumar ( Gutur Gu) plays the cancer patient and Anant Mahadevan is the father.