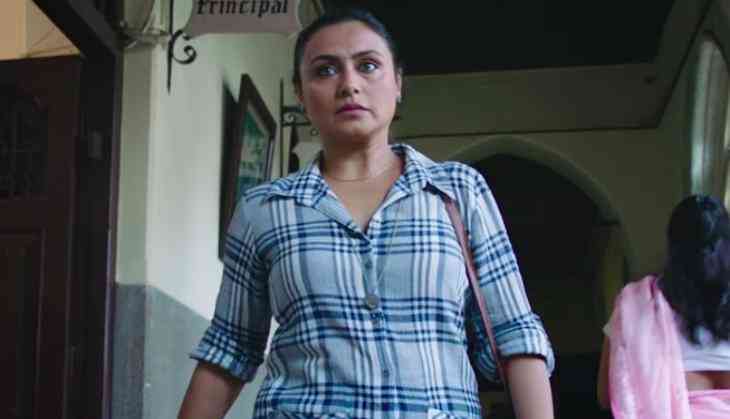 Hichki Movie Review: After a long break of four years, Bollywood's one of the famous actresses, Rani Mukerji has made a comeback to silver screen through her home production film titled as 'Hichki.' It can be said that with this film, Rani Mukerji has once again proved that an actor always remains an actor even if they go on a break. Hichki is a Sidharth P Malhotra directorial film and it is a satire to the Indian education system.
Movie Name - Hichki
Star Cast - Rani Mukerji, Supriya Pilgaonkar, Sachin, Jannat Zubair Rahmani
Director - Sidharth P Malhotra
Producer - Aditya Chopra, Maneesh Sharma
Music - Jasleen Royal
Genre - Education Drama Film
Critics Rating - 3 stars
STORY
Hichki is a story of a woman named Naina Mathur (Rani Mukerji) who wants to change the biggest trauma of her life into her benefit. Naina is diagnosed with Torent Syndrome but she wants to be a teacher. Her problem arises when she reaches out for a job where she gets a rejection every time because of her disease as everyone believes that because of her disease it will be really difficult for her to find work.
But later, she gets a chance to prove herself and she takes the challenge with full enthusiasm. She proves herself by teaching the most underrated students in the school. The film is also a satire on the Right To Education and its implementation.
DIRECTION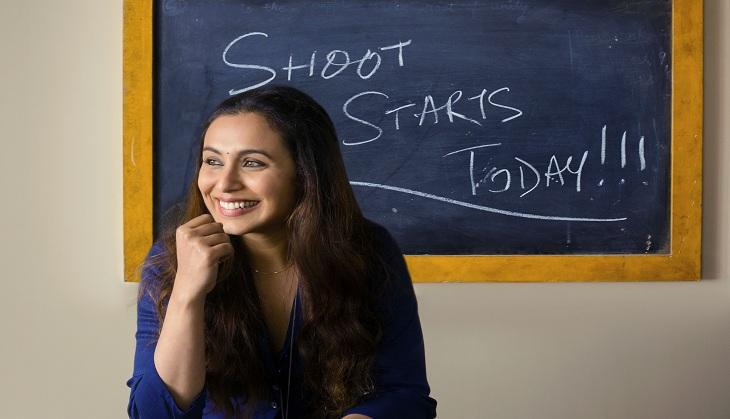 Hichki
Sidharth P Malhotra has earlier directed a film under Dharma Productions called We Are Family (2010) starring Kajol, Kareena Kapoor, and Arjun Rampal and the film dealt with family relations. Now the director has taken a hat for another film called Hichki, which seems to be an educational satire.
Also Read - Student Of The Year 2: Tiger Shroff reveals about his character in Karan Johar's film
Sidharth has managed to grab the attention of the audience in Hichki through its concept and execution. He has mainly focused on Rani Mukerji and her character to develop emotions in some scenes. The best thing that he has done is that somehow he has managed make an emotional connect with the audience by making fun of Naina's disease in the film.
PERFORMANCES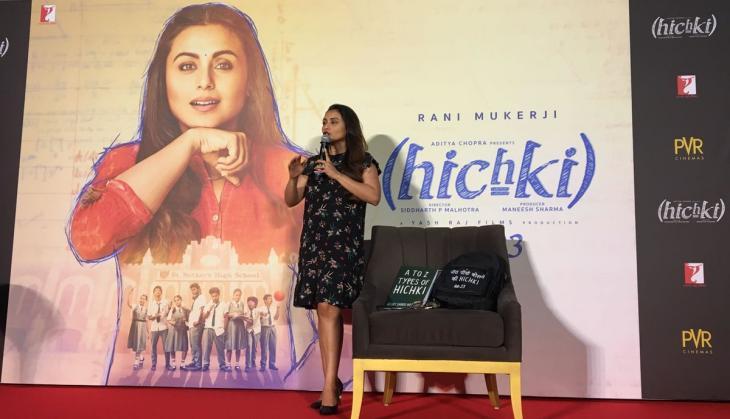 Hichki still
There is a saying that when you are underrated, you will perform the best ever. Rani Mukherjee took a long break after marrying Aditya Chopra and now she has made a comeback through her film 'Hichki.' Rani knew that the whole film is on her shoulder and that is why she decided to narrate the whole film in her own way. There is no doubt about the fact that it is one of the finest performances of Rani Mukerji and it can also be said that the actress is on a run to give best performances after her film Mardaani.
MUSIC
Well, this is something that has not impressed us in the film as the movie does not have any catchy song that can make a place on our lips easily. The background score is somehow good enough in some scenes.
VERDICT
If you are a Rani Mukerji fan and you love to watch a film that has a social message, then you should definitely not miss this one. If you have time then you can watch it once at the theatres near you.
Also Read - Kangana Ranaut Birthday Special: Here is how 'Queen' actress wrote her identity in the film industry