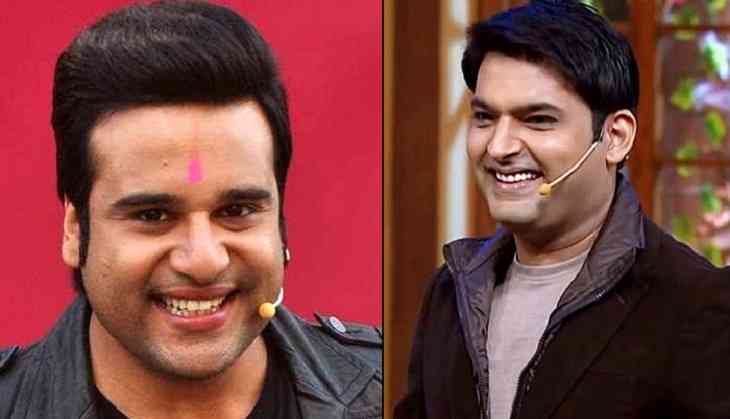 Kapil Sharma and Krushna Abhishek
Kapil Sharma had an ugly fall-out with Sunil Grover following which the later walked out of The Kapil Sharma Show.
When Kapil Sharma's rival, Krushna Abhishek, who replaced him as a host on the Comedy Nights series, was asked to comment on the issue, he said,
"Everybody, every group of friends fight. Kapil and Sunil are also good friends, well I don't know whether he was drunk when the fight happened, but I am sure this must have been a normal fight between two friends.
The group is together since four years now, so such issues must be happening every now and then... I am sure even you must be fighting with your besties. But it's just that, once it's constantly been written about and spoken about, things tend to automatically become big. But it's actually just blown out of proportion."
The actor further revealed that despite having minor differences with Sharma in the past, the two have immense respect for each other's talent. Krushna didn't even deny the chances of two teaming up together on a comedy show.
"It maybe that Kapil and I work together soon," said the actor.
It would be interesting to see if Sunil and Kapil sort out the differences in the coming days.
-- As quoted by Pinkvilla.