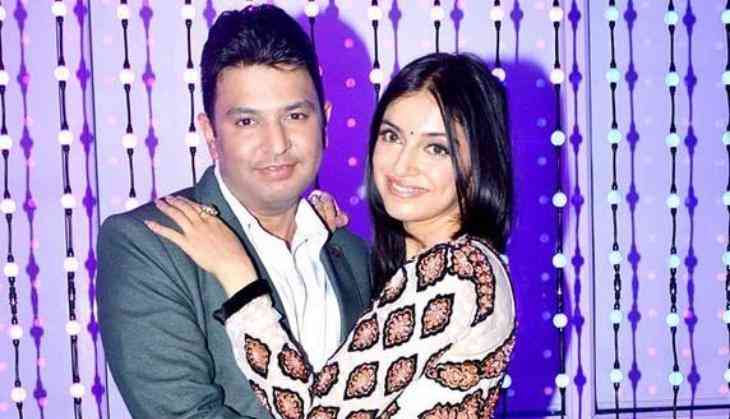 Here is how Divya Kumar Khosla fell in love with Bhushan Kumar (Twitter)
When T-Series former owner and singer Gulshan Kumar died, it was considered that the T-series industry will not be the same anymore. After Gulshan Kumar's death, his son Bhushan Kumar took over the business and after seeing a lot of bad phases, he took the T-Series to another level.
While the professional life of Bhushan Kumar has seen too many ups and downs, his personal life is also filled high-level excitement.
Bhushan Kumar got married to former actress-director Divya Kumar Khosla in 2005 and at the time of the wedding, Divya was just 21 years old. The couple shares a very interesting love story.
Divya started her career at very young age and she met Bhushan on the sets of her first film Ab Tumhare Hawale Watan Sathiyo, Bhushan was the producer of that film. The first meeting of Bhushan and Divya was very formal and professional. After the meeting, they both started to text each other.
Divya, who belongs to a Punjabi middle-class family, stopped herself from messaging Bhushan. Once she had revealed in an interview that she never wanted to come close to a rich person who drives a car very fast.
When Divya stopped messaging Bhushan, he sends his cousin Ajay to Delhi to meet Divya and figure out the reason behind Divya not replying to his messages. After that Divya realised that Bhushan is very serious for her. Later, Bhushan called Divya to his sister's marriage and that's how their relation started. Divya's mother advised her that Bhushan is a good person and then they both got married to each other in February 2005.
This is to notice that Bhushan married to Divya in a very simple function at Vaishno Devi Shrine, Katra. They both are now proud parents of a Ruhaan, who was born in 2011.