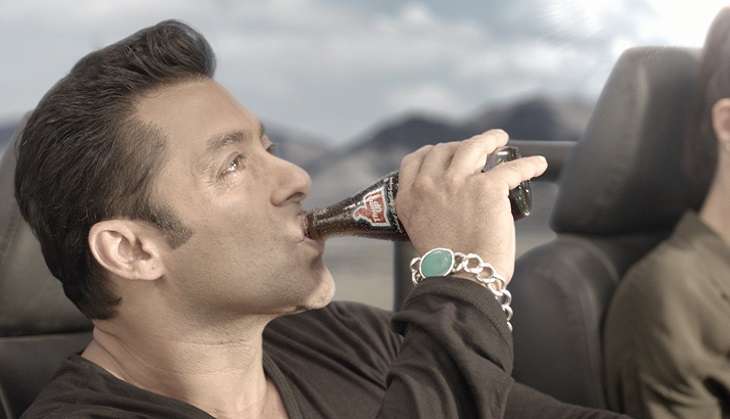 Salman Khan has been affiliated with Coca-Cola's Thums Up as a brand ambassador for a while now. However, he may have to give up on this soon due to his association with Appy Fizz - the associate sponsor of Bigg Boss 10.
Coca-Cola and Khan have decided to end their association. The beverages giant now plans to rope in actor Ranveer Singh as the brand ambassador for Thums Up.
Sources reveal that Ranveer's personality resonates with the brand's slogan 'Aaj Kuch Toofani Karte Hai' and that the deal will be finalised soon.
An official announcement in this regard will be made after the paperwork is completed.
After news of Khan being dropped as the ambassador broke, speculation was rife that Coca-Cola made the decision in the wake of the actor extending his support to Pakistani artists.
However Salman's team and Coca-Cola released a statement to put all rumours to rest. The statement reads as follows:
There have been some media reports this evening that discusses the contractual agreements between brand Thums Up and Salman Khan. In light of the media interest and numerous inquiries that both parties have received, we find it prudent to clarify that:
1. Salman Khan was committed to an existing relationship with a daily TV show, which this year happens to be sponsored by a brand that competes with the Coca-Cola India product portfolio
2. In light of this, both parties have mutually decided not to renew their current contract.
We do not have any further information to provide at this point. We appreciate your interest and outreach.