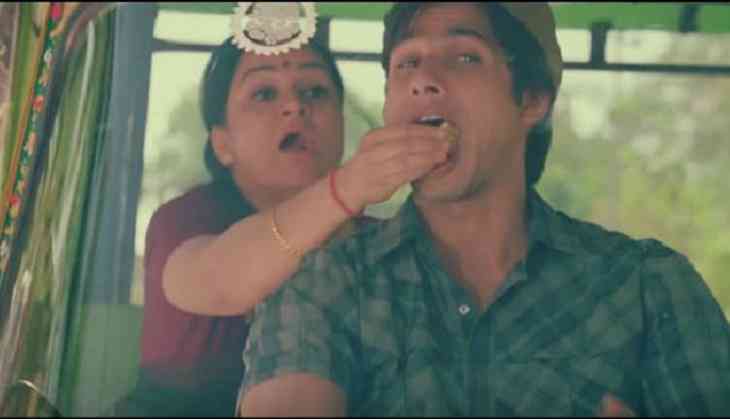 Today the whole world is celebrating the Mother's Day it is a day where the children get to know what their mothers do for them. However, we should be thankful for her every bit moment of our life since we came to this world. There is no one in the world who can do more sacrifices than a mother for their children.
In Bollywood films also many times the relation of mother and their children have shown and what will be better than Bollywood to depict the lovely relation between mother and children. It will not be wrong to say that there is no cinema in the world that can show the relationship between mother and children better than Bollywood. Today, here we will tell about 7 songs that will make you emotional and just hug your mother.
1. Meri Maa - (Taare Zameen Par)
This song is surely the bestest ever in Bollywood as in this song a child is trying to say that how he is sacred to several things without her. No one better than a mother who knows about his children's fear.
2. Mumma - (Dasvidaniya)
In this song a son is trying to tell her mother that how much she loves him but her mother is deaf. This is surely heart touching.
3. Meri Maa - (Yaariyan)
This song is a story of a mother that how a mother saves her children from every problem, and even after they have grown they miss her the most.
4. Chunar - (ABCD 2)
Chunar is a song that shows how sometimes children hurts their mother emotionally. In this Varun Dhawan tries to regret what he did that hurt the respect of her mother.
5. Aisa Kyu Maa - (Neerja)
This song is about a complaint to a mother that why she had stopped doing these small and lovely things to their children who have now grown up. When the children are in the toughest condition ever then the only one word that comes to their tongue is of their mother.
Also Read - Sonam Kapoor and Anand Ahuja's this picture after marriage will show you why they are made for each other
6. Janam Janam - (Phata Poster Nikla Hero)
Janam Janam song is a request to mother from their children that they want her in every birth in this world.
7. Maa Tujhe Salaam (AR Rahman)
Not just the mother who gave us a birth but in India, there is one another mother and that is our motherland. We also gave the same love what we get from her to tell that what is better than Bharat Maa.
Also Read - Raazi Box Office Collection Day 2: Alia Bhatt's film doubles the growth on second day