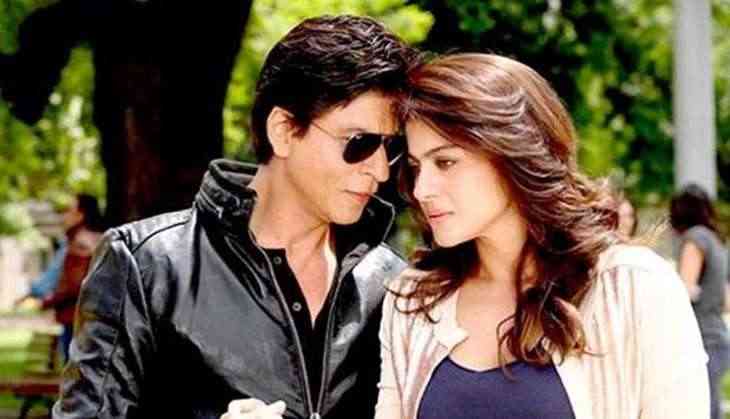 Noted film actress Kajol who made her debut in Bekhudi in 1992 has turned 43 today.
Kajol, who just completed 25 years as an actress in Bollywood industry, married Ajay Devgn, her co-star from films like Ishq and Pyar To Hona Hi Tha, in 1999.
Back in the 1990's, everyone was nursing a young crush on her. Fast forward to 2015, things are not very different. Despite having enjoyed a long career in the industry and having worked alongside many emerging and established actors, Kajol is best remembered for her roles opposite Shah Rukh Khan.
Starting with Baazigar in 1993, Shah Rukh Khan and Kajol have never failed to live up to the expectations of their audiences.
As Kajol turns 43 today, here are three songs which remind us why Shah Rukh Khan and Kajol are still called the no. 1 jodi of Bollywood:
Baazigar O Baazigar
Yeh Kaali Kaali Aankhen from Baazigar
Tujhe Dekha Toh Yeh Jaana Sanam from Dilwale Dulhania Le Jayenge
Mehndi Laga Ke Rakhna from Dilwale Dulhania Le Jayenge
Ruk Ja O Dil Deewane from Dilwale Dulhania Le Jayenge
Sooraj Hua Maddham from Kabhi Khush Kabhie Gham
Bole Chudiyan from Kabhi Khush Kabhie Gham
Sajda from My Name Is Khan
Tere Naina from My Name Is Khan