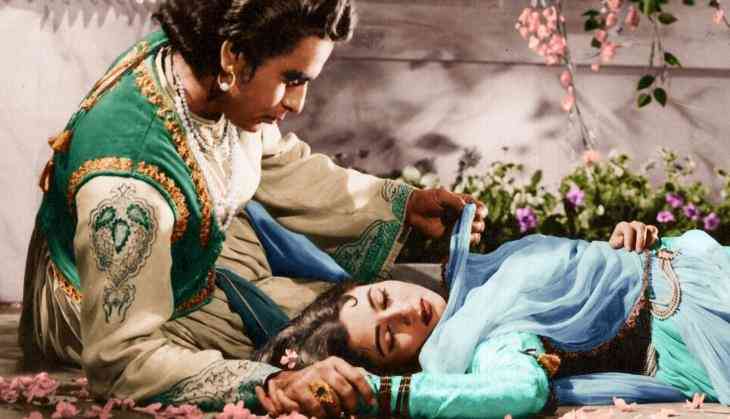 Happy Birthday Dilip Kumar: Know the tragic love story of tragedy king and Madhubala
Bollywood tragedy king Dilip Kumar is celebrating his 96th birthday on 11th December and his love story with wife Saira Banu is already famous. Well, there was a time when Dilip Kumar had an alleged affair with Bollywood's queen Madhubala. They both will always be remembered for their most loved performances in the film Mughal-E-Azam as Saleem and Anaarkali.
The love story of the Dilip Kumar and Madhubala has discussed in his biography as well.
Dilip Kumar has said in his biography, Madhubala was a full of life and active person, she had no hesitation to talk with a shy person like me. But Madhubala's father had a problem with their love story.
Madhubala's younger sister Madhur Bhushan has once told, "My father always felt that Dilip Kumar is much older than her (Madhubala), but they were made for each other. But Abba always said that this way is not good. Madhubala never heard of him and she always said that she loves him a lot. After some there was a legal case happened with BR Chopra for the film 'Naya Daur' and it made a distance between Abba and Dilip Saab,"
Madhur further added, "Later things got to sort out in the court and after that Dilip asked Madhubala to marry him. On this Madhubala replied I will marry you but you have to apologize my father first, but Dilip Kumar denied doing this. Then Madhubala even asked him to hug Abba but Dilip Saab was not agree on this term also."
After this, their love story got ended, and on 23rd February 1969 at the age of 35 years, Madhubala left the world.