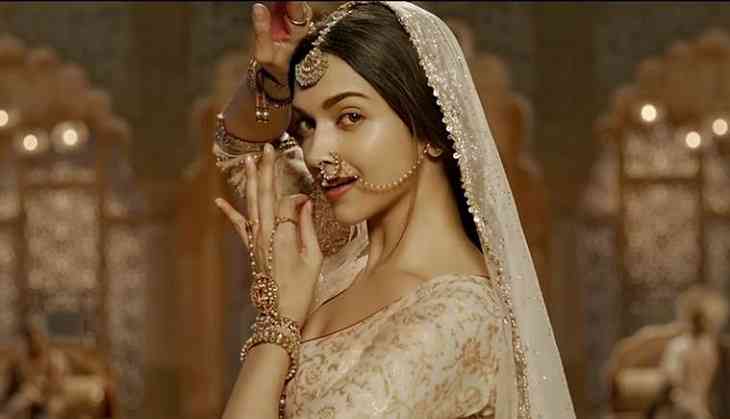 There is a special aura that every actress carries with her when she enters the Bollywood industry and similarly there came Deepika Padukone who won the hearts of millions with her top bun, kohl-rimmed eyes and her million dollar smile. She made her entry into the industry with the Badshah Shah Rukh Khan itself in Farah Khan's, Om Shanti Om.
She has her career span of almost 10 years and today she is celebrating her birthday. She is a great example of versatility and ease. Be it a role of a diva or a historical figure, she can pull each and every role off greatly. On the occasion of her birthday, here are 6 roles that she has played in different movies that are worthy just because she played it on the screen.
Check them out:
1. Veronica in Cocktail
In the movie Cocktail, there was one girl that took everyone's heart was Veronica aka Deepika. The way she carried the character of a classy yet bold woman could attract any guy towards her. She swooned in the bikini and carried those hairstyles well. Do you have any other name of the actress who could do the role well?
2. Meenamma in Chennai Express
Deepika took the acting to another level when she played the character of Meenamma. She put of the Tamil language so well and the scene where she says the dialogue "Thangabali Kita varatha" won our hearts and made us laugh so hard.
3. Leela in Ramleela
Another role that Deepika played was that of Leela in Ramleela where she looked sizzling and her emotions and pain were portrayed so accurately by the actress. Not only her acting, her chemistry with co-actor and alleged boyfriend Ranveer Singh was commendable and that the movie a huge success. Noone can ever replace the character of Leela with any other actress.
4. Piku in Piku
This was one such role that made people look at her all differently. The mature role was very different from all her chic flick films and portrayed the character of a woman who leaves all her duties behind just to serve her father. This was such a valiant role that noone expected that Deepika could do so well.
ALSO READ: Birthday girl Deepika Padukone's adorable throwback pictures
5. Mastani in Bajirao Mastani
This was one such movie in which she looked beautiful to another level. She ruled the hearts through all her beautiful avatars that she took in the film. Her pairing with Ranveer Singh and the storyline of the movie made it a superhit and Deepika ruled like a queen in the movie.
We are waiting for yet another film of Deepika, titled as Padmavat which was earlier titled as Padmavti, in which it is expected from her that she will play a marvellous role for sure!
Happy Birthday Deepika Padukone!