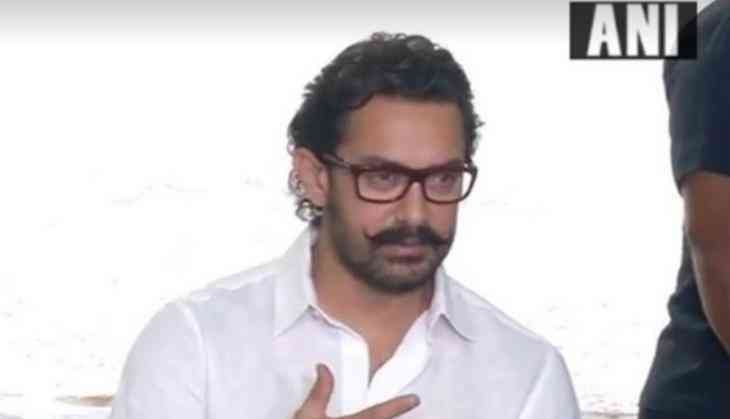 Another year passes by and Mr. Perfectionist Aamir Khan turns 52 today.
With the hope for new experiences, new excitement, here's what the actor is looking forward to!
Speaking to the media here on his birthday, Aamir said that he is looking forward to working with Amitabh Bachchan this year, in 'Thugs Of Hindostan.'
'This year, I am excited about one thing. I have been a huge fan of Amit Ji all my life. It is the first time I am getting a chance to work with him. The kind of person he is, I feel I would get to learn a lot from him and it would be an amazing experience. Hence, I am very excited and looking forward to it,' he said.
With this, he informed that the experimentation with his look for the film is still on and they 'will start shooting in June.'
On a related note, when the 'Dangal' star was asked about his association with the biopic on Rakesh Sharma- the first Indian man to enter space, he denied saying, 'The only film I am doing now is 'Thugs Of Hindostan.' I have not signed any other film.'
He also rubbished the speculations of his association with Netflix, who has a deal going with Shah Rukh Khan's Red Chillies Entertainment.
The guesswork started when Aamir was recently spotted 'chilling' with Shah Rukh Khan and Netflix CEO Reed Hastings.
He even made it clear that his meeting with SRK was casual, 'We are just meeting as friends. We haven't discussed work.'
-ANI