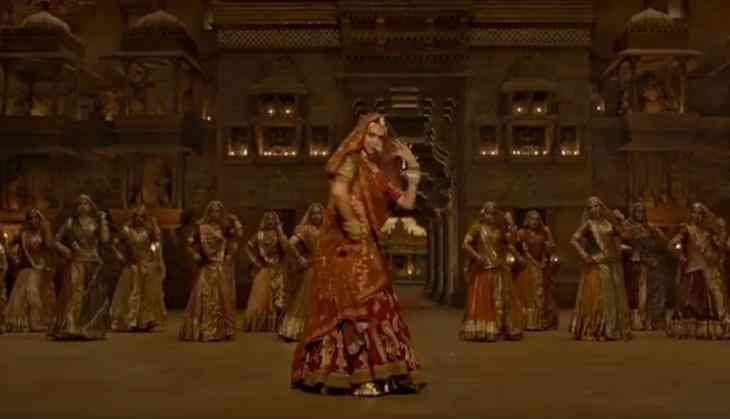 Ghoomar song of Padmavati released: Deepika padukone steals the show with her dance moves
The first song of the film Padmavati has come out and it is the most talked about song Ghoomar. Ghoomar is all about Deepika Padukone's dance and her moves with 81 KG Lehanga. Shreya Ghoshal's song will take you to the memories of Deewani Mastani and Nagade Sang Dhol of Bhansali's films.
This film stars Shahid Kapoor, Ranveer Singh and Deepika Padukone in leading roles but going by the title of the film Padmavati, the film was majorly revolve around Deepika Padukone. The trailer of the film has got a very good response on social media and the Internet and now the fans, who were eagerly waiting for its songs, have got a special treat with Ghoomar song.
This song is totally a Sanjay Leela Bhansali larger than scale life treat for the audience, it has already been told that 20 percent of the budget of the film has been spent on the shooting of this song.
Earlier, the makers also revealed the details of the song before releasing it. According to social media tweets, the makers are creating buzz for the song by revealing some details of it on social media. Ghoomar is a dance form performed by Rajput women on all auspicious occasions. Ghoomar is also a traditionally performed by the new bride when she is welcomed in her new marital home.