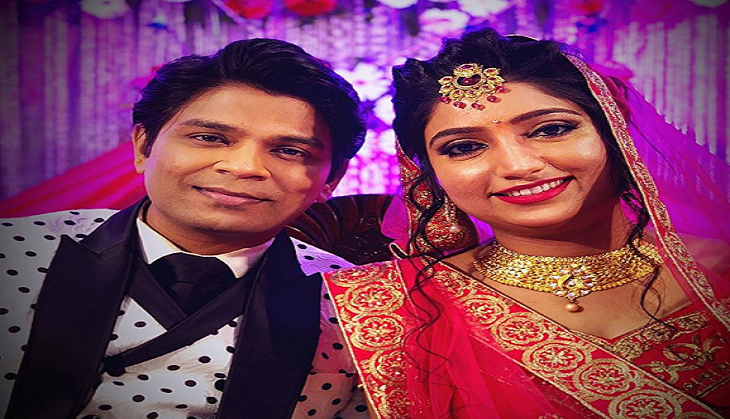 One of the popular singers of the Bollywood industry, Ankit Tiwari, who have sung many popular songs such as 'Galliyan', 'Sunn Raha Hai' and 'Tu Hai Ki Nahi' has finally got married to the girl that her 'dadi' found for him and the name of the lucky girl is Pallavi Shukla.
Ankit and Pallavi got engaged a few days back and got married yesterday in Kanpur where the event was attended by all his close relatives and friends. The singer took to his Instagram account and shared the picture with his newly wed wife.
Ankit looked like a typical groom in a sherwani where Pallavi looked like a beautiful bride in a red and orange lehenga. Ankit shared the picture on his Instagram account and captioned the image as, "In the end ,the love you take is equal to the love you make #finallymarried #love #married #life #love."
He shared another picture and titled it as, "You are my today and all of my tomorrows! #AnkitwedsPallavi."
ALSO READ: Singer Ankit Tiwari's 'Dadi' found a match for him on train with whom he'll be marrying soon
As per the reports, Pallavi met Ankit's Dadi during a 6-hour-long journey from Kanpur to Delhi and that is the time when his dadi decided that she will be the best life partner for Ankit who has no time for love because of all his work commitments.