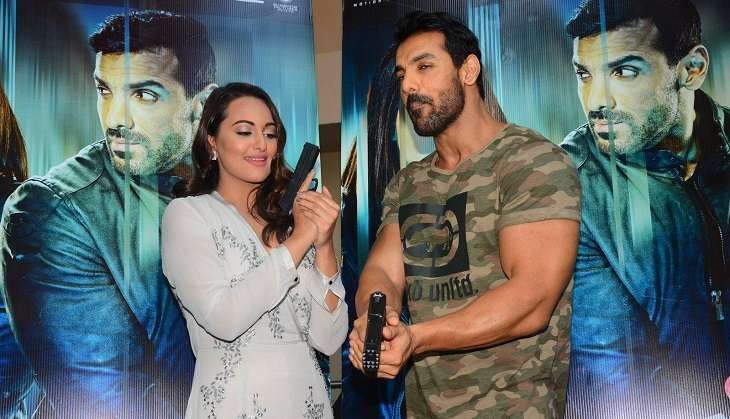 The theatrical trailer of Force 2 was full of high-octane chase sequences and fight scenes.
The film, starring John Abraham and Sonakshi Sinha, is a tribute to the unsung heroes of India. The makers have also shot for a special song, titled 'Rang Laal', which is a tribute to the Indian spirit.
The song is peppered with dialogues, voiced by John Abraham. Rang Laal has been sung by Dev Negi and Sonakshi Sinha. In an official statement, director-turned-producer Vipul Shah said:
"The song reflects the general state of mind in the country -when we're attacked, we will strike back. It has been sung by a young singer named Dev Negi and features dialogues by John."
"After we finished shooting the film, we wanted to do something more to convey its spirit but in a unique way. We shot the song on a set in Mumbai," he said.
Force 2 releases on 18 November 2016.