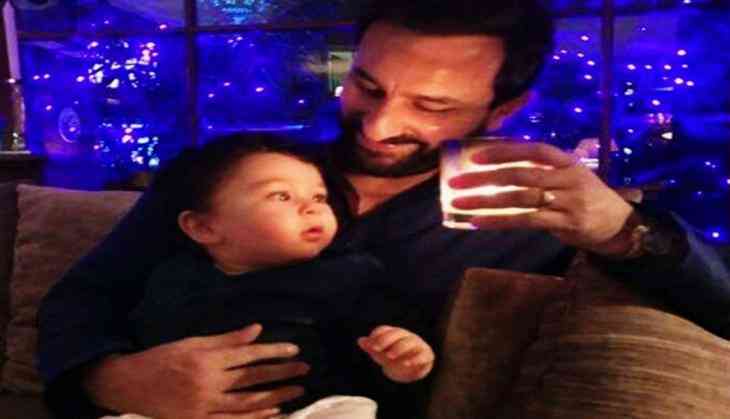 Expensive! This is what Saif Ali Khan gifted Taimur on his first children's day
This is surely a much expensive for Kareena Kapoor's son Taimur Ali Khan, then what is new for a son of Nawab. There is no doubt, that after Shah Rukh Khan's dream boy Abram, if there is anyone who is richest star kid in Bollywood, then the kid is surely Taimur Ali Khan.
Now you know what! the youngest Nawab of Pataudi family Taimur Ali Khan has got a special gift from his father Saif Ali Khan. According to the reports, Saif Ali Khan has gifted a new jeep to Taimur with an additional babysitter seat on the very special occasion of children's day.
Yesterday, Saif himself was spotted buying a jeep with SRT speciality. Saif Ali Khan in the quick chat with media just after buying the car said, "There is a baby-seat in the back of the car, so I think I will take Taimur out for a ride in it,"
Even one of media person asked Saif what he is gifting to Taimur on his very first children's Day, on this the star said "I think I'll give him this car. I think Taimur would love to have this red colour's car."
Well, when this star kid and with whom will have the first drive in this car. Is it with Kareena or Saif Ali Khan?