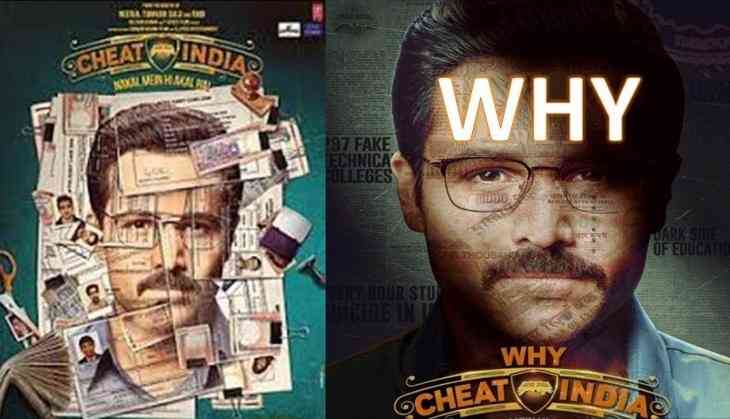 Bollywood actor Emraan Hashmi's next film Cheat India has come into the controversies after the censor board asked the makers to change the title of the film. Now the name of the film will be 'Why Cheat India' and the makers also have removed the tagline 'Nakal Mein Hi Akal Hai'.
According to a media report, the censor board committee asked the makers to change the title of the film as it is looking controversial. They even told makers that it is looking like a confusing title. So after that concern, the makers put 'Why' in the title and also removed the tagline of the film.
Don't ask WHY! But it's WHY! #WhyCheatIndia pic.twitter.com/wrjNnTvSf2

— WHYemraan hashmi (@emraanhashmi) January 10, 2019
The intersting thing is that the title of the film is in the public domain from last year and even its teaser, trailer have also been released. Then why the censor board objected it just before one week of the release. According to the makers the film has only one week left to release so they don't have any option to do.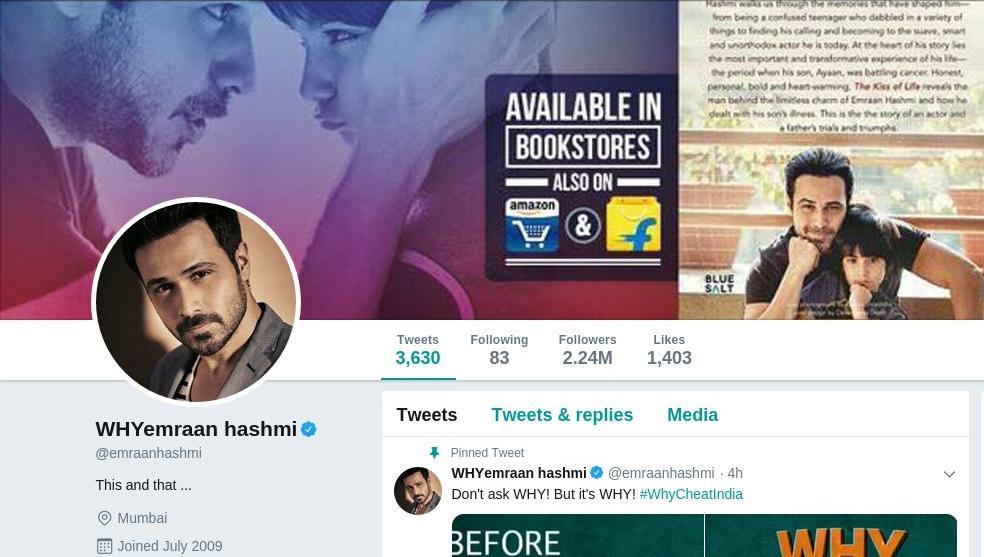 Emraan hashmi
Being upset and disturbed with the decision the leading actor Emraan Hashmi who is also the producer of the film has come out with a silent protest. Actually, he has put 'Why' in his name on social media platform Twitter.