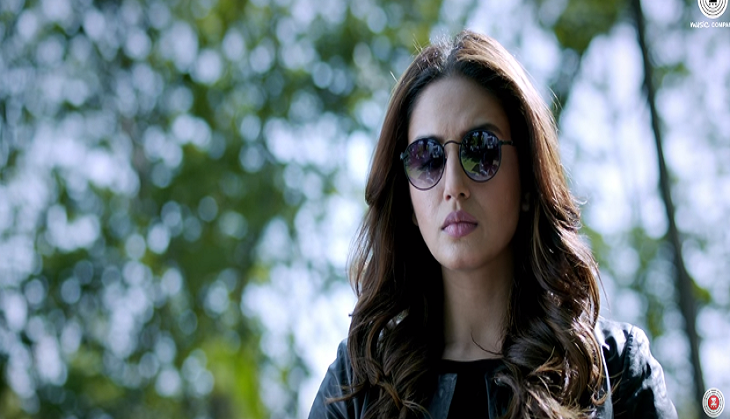 A horror film works out best when the setting is a normal, relatable household, and things suddenly start going awry. One is reminded of one of Ram Gopal Varma's best works, Bhoot, which managed to spook us good and proper, because it made the possibility of a spirit lurking outside the bedroom door of our own flats seem real.. Prawaal Raman had the opportunity to explore that tangible fear, and unfortunately he doesn't.
The otherwise healthy and happy Merchant family goes into a severely dysfunctional mode after Alex Merchant (Adil Hussain), the artist father brings home an antique mirror. Tragedy strikes the family and the daughter of the family, Natasha (Huma Qureishi) is convinced it's the spirit in the mirror that's responsible for it all. Her brother, Kabir (Saquib Salim) wants to get away from it all and lead a normal life. The parents are killed, Kabir is just out of a correctional home after being accused of killing his own father and the mother is killed by the father. Natasha is the only one who is convinced that the mirror is the real culprit.
In this remake of 2013 Hollywood film, Occulus, Raman keeps the goings on in the first half so slow that you are most of the time fidgeting on your seats instead of being on the edge of it. The second half picks up pace and manages to keep you engrossed for most of the time.
Huma Qureishi shows her acting prowess in some crucial scenes, like the one where she fears that she has murdered a loved one, But if only she didn't give so much attention to looking perfect, with not a single hair out of place, it would have been better for the kind of set up that this is. Saquib is decent. Adil Hussain is perhaps the best thing about this film, as he plays this perfectly normal man going off the edge convincingly. Lisa Ray is terribly miscast. She, who continues to pout, even when she's going through the most horrific moments, kills the flow of the film. The debut actress, Madalina Bellariu is unimpressive.
While Raman's efforts to stay away from the predictable route that horror films take in Bollywood is laudable, one wishes he displayed some more confidence in his own execution, even though the movie is a remake.
Stars : Three