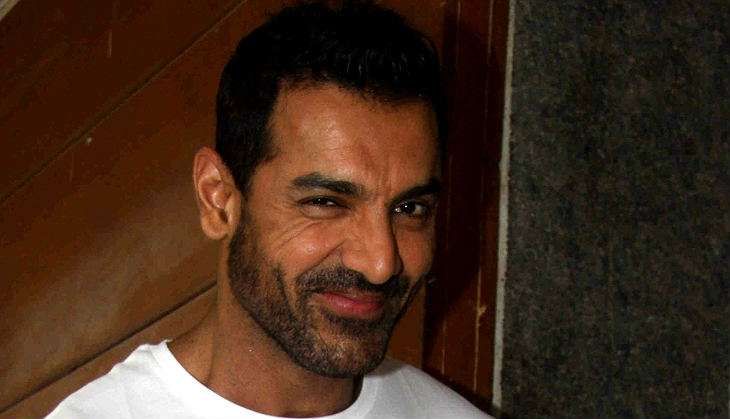 Even before its release, John Abraham starrer Dishoom has been creating a buzz for its stunts scenes, the bromance between John and Varun and for being the third Sajid Nadiadwala production in the same year.
In an interview with a news agency, John Abraham mentioned how unfazed he is by hits or flops and his tendency to give his best to every film that he does. Likewise, he explains how he gave his 100 percent to the upcoming film Dishoom. Excerpts:
Your last film Rocky Handsome didn't do well at the box-office...
I believe if a film doesn't do well, you have to understand it didn't connect to the audience and if it does well, it connected. But there's nothing you can do about it. I don't think after a point people are going to judge your stardom or popularity based on the numbers.
Don't you ever feel the box office pressure?
I don't get affected by numbers or the success or failure of a film. I only get affected when I sign the film because that is what matters.
Would you call Dishoom a buddy-cop film?
The buddy-cop genre hasn't been explored in India in ages. I think the last time it was explored was more than 20 years ago and that too not in a full-fledged way. There was Main Khiladi Tu Anari with Akshay Kumar and Saif Ali Khan at that point, but this is the first time we are seeing the genre the way it needs to be seen. I hope it works, not only for Rohit Dhawan (director) but also for Varun Dhawan, me and the genre.
Did you enjoy the experience of working with Varun Dhawan?
Varun and I met for the first time before Rohit started Desi Boyz. I was working with Varun's dad (director David Dhawan) in a film which unfortunately didn't release. So we have known each other forever. Varun told me that with any other actor he needs to prepare, but I never made him feel that way. He always feels that I am more part of this generation rather than the senior generation. He treated me like a buddy and we extended our off screen chemistry on screen.
Dishoom should work so that Part Two, Three, Four, Five can be made and make it a special experience.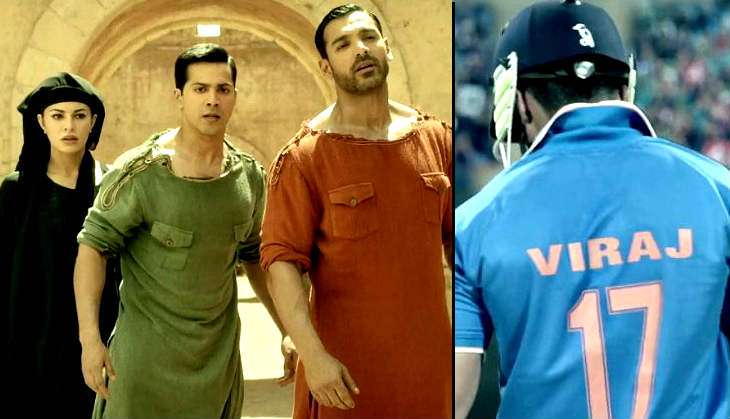 John Abraham, Jacqueline Fernandez and Varun Dhawan in a still from Dishoom (YouTube screen grab)
What is Varun Dhawan's biggest plus?
He wants to learn, he has unlimited energy and he is very clean hearted. I believe an actor must be clean hearted.
How was the experience of working for the second time with Rohit Dhawan after Desi Boyz?
Rohit was very clear that he was the director on the sets. Varun wasn't his brother for him on the set; he was his character Junaid Ansari. He didn't treat me like John either, I was Kabir for him. Varun and my working styles are different- I obey the director and Varun delivers a shot and suggests options to the director. But Rohit is very clear - it's his way or the highway.
-- Sourced from Anita Britto, Bollywood News Service