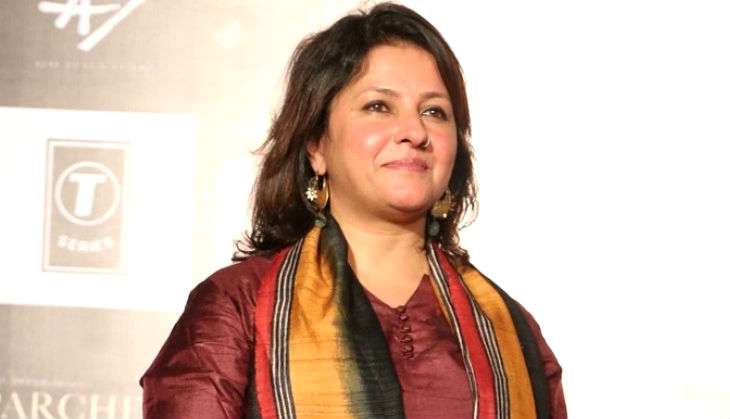 Leena Yadav talks about her new directorial venture Parched, producer Ajay Devgn and her work.
Your new film Parched is a story about three women. What are you trying to say through the film?
I am bringing attention to a couple of things that we need to wake up about, and probably take steps to change.
In your earlier films Shabd and Teen Patti, you have worked with Amitabh Bachchn, Aishwarya Rai and Sanjay Dutt. Why did you choose not to have stars in this film?
I work with actors; I don't work with stars. Even when I worked in Shabd and Teen Patti I was working with actors. For me, Tannishta, Radhika and Surveen are very big stars.
Were Radhika Apte, Surveen Chawla and Tannishtha Chatterjee your first choices for the film?
Yes. The journey started with Tannishtha Chaterjee already in the project and Radhika was the first person I ever met for her role. Then I met lots of actresses -- Surveen's was the most difficult role to cast. I was just not being able to find the right person with the right kind of energy that I needed ... till my casting director walked into my office with Surveen Chawlas's audition. So, in a way, they were the first actors who I sensed suited the role.
Tell us about the film's rousing reception at international film festivals.
It has been very overwhelming. The beauty is that a story that happens in a small village in India is reaching out towards the most modern societies across the world and they feel like it's their story and they know people who have gone through these experiences. People are relating to it. I have seen audiences connecting emotionally and it makes you realise the power of film. Language is just a part of communication ... emotions are so large that there are no boundaries for communication.
At which stage did Ajay Devgn get involved with the film as a producer?
Ajay was involved with this project from the very beginning. When we had started making this film, obviously it was not a film that would get easy funding. My husband (Aseem Bajaj) and I had an association with Ajay in the past so right in the beginning he supported it and gave us the seed money to start the production. That was really amazing.
Have you added commercial ingredients or told the story just as you wish?
In Parched, I have not catered to anything or anybody. I have made the film honestly, what it needed to be.
Was it difficult to shoot the intimate scenes?
No, it was not difficult. Obviously, those scenes had to be approached very differently and sensitively. I had a team which completely connected to what we were making. It required a sensitive process to approach it which we all maintained. And I had two amazing actors doing those scenes.
You have played many roles in the film industry -- director, producer, editor, writer and composer. What attracts you the most?
Directing. When it happens right, I cannot even explain the magic of it.
As a woman director, how do you manage to balance your work and personal life?
Beautifully ... because I am married to a person who is as obsessive about films as I am. We respect each other and co-exist beautifully. Films are a very big part of our professional and personal life. If we are not working, we are watching films together. One of my biggest passions is travelling; we travel a lot.
Have you encountered any difficulties in your career due to gender inequality?
Even if there were difficulties I never paid attention to them because I have been brought up as an individual and not as a man or a woman. I am very proud of the fact that I am a woman. If there were any biases then I think it was the other person's problem. I ignore it.
Who has been your inspiration?
Life.
-- Sourced from Ami Sheth, Bollywood News Service