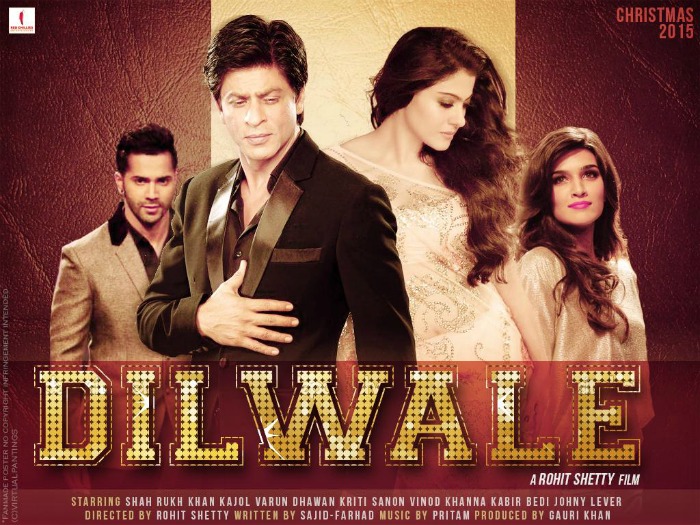 As much as I'd like to deny keeping track of a Rohit Shetty film, I have. With Kajol and Shah Rukh Khan in the lead, how could I not?
They are my Rahul-Anjali, my Arjun-Sonia, my Raj-Simran, my idea of the perfect Bollywood pair.
But who would have thought it was possible to botch up a flawless pairing and do it in a way that makes you want to ask the director to re-do his life?
I watched the Dilwale trailer with an open mind. I really did. I expected the flying cars, the larval-stage humour, blatant ripping off of dialogues and scenes from other movies.
I didn't however expect to watch the Dilwale promo, and feel like it was an advert for Golmaal 40.
All it needed, was that ridiculously elongated bike.
You can see snatches of K3G (Sooraj Hua Maddham), a teeny bit of Tanu Weds Manu Returns (Hum shareef kya hue, puri duniya hi badmash ban gayi), a glimpse of Don (dark glasses, jaws clenched, lots of pew, pew!), and the car burnout sequence from Players.
There must be inspiration from about a dozen other films, but this is all my broken heart could see.
Where's the romance? Where's the comedy? Where's the adorable banter?
I take away nothing from this promo, but heartbreak. If the movie's anything like the promo, I'm going to refuse to participate in life. #CriesInCurry