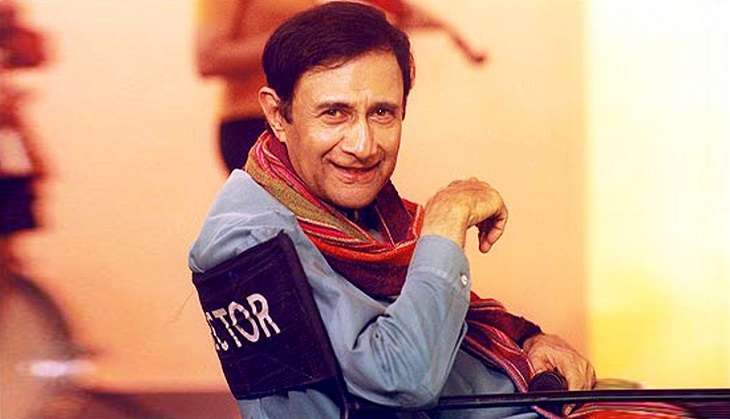 In memory of the debonair actor who would have turned 93 on 26 September 2016.
1. Dev Anand's original name was Devdutt Bishorimal Anand. His father was a well-to- do advocate.
2. Dev was a graduate in English Literature from Government College, Lahore.
3. Dev got one of his big breaks, Ziddi (1948) when actor-producer Ashok Kumar spotted him loitering around Bombay Talkies. Ashok Kumar wanted to get out of an acting commitment and cast Dev Anand instead.
4. Dev Anand and Guru Dutt were best friends and exchanged shirts and ideas. Dev Anand's image as an actor who liked doing grey shaded roles first came into play with Baazi (1951). Dev once told me, "People would repeatedly come to watch the song, 'Tadbeer se bigdi huyee taqdeer bana le.'"
5. Dev thrived on playing the modern urban man, often in grey-shaded roles - he played a smuggler in Jaal, a whip-wielding exploiter in Rahee, an absconding gang member in Dushman, a blackmarketeer in Kaala Bazaar and a murderer in Bombay Ka Babu.
6. To impress his lady love, successful singing star, Suraiya, Dev modelled himself on her Hollywood idol, Gregory Peck.
Dev Anand
7. Dev married his co-star Kalpana Kartik in 1954 in the lunch break of a film he was shooting with her.
8. Dev is the only hero who played the leading man to famed Bengali actress Suchitra Sen in two Hindi films -- Bombai Ka Babu and Sarhad.
9. Dilip Kumar, Raj Kapoor and Dev Anand were the reigning superstars of the 1950s and early 60s. Though Dev and Dilip worked together in Insaaniyat (1955), Dev and Raj were never cast together.
10. Zeenat Aman became an overnight star with Dev Anand's directorial venture, Hare Rama Hare Krishna (1972). He had offered the role to Zaheeda earlier (the second heroine of Prem Pujari) but she declined the assignment because she thought playing Dev Anand's sister would damage her chances to play his heroine in future projects.
11. Dev went on to do more than half a dozen romantic roles with Zeenat Aman (Ishk Ishk Ishk, Heera Panna, Prem Shastra, Warrant, Darling Darling, Kalabaaz) thereafter. None of them were able to match the success of Hare Rama Hare Krishna. Dev discovered another big star in Tina Munim with Des Pardes (1978).
12. Zeenat Aman, Hema Malini and Rakhee were his favourite heroines in the 70s. Raakhee recalls that her brother had a huge poster of Dev Anand plastered on his cupboard. She said, "Dev saab had only friends. No enemies."
--Sourced from Dinesh Raheja, Editor, Bollywood News Service