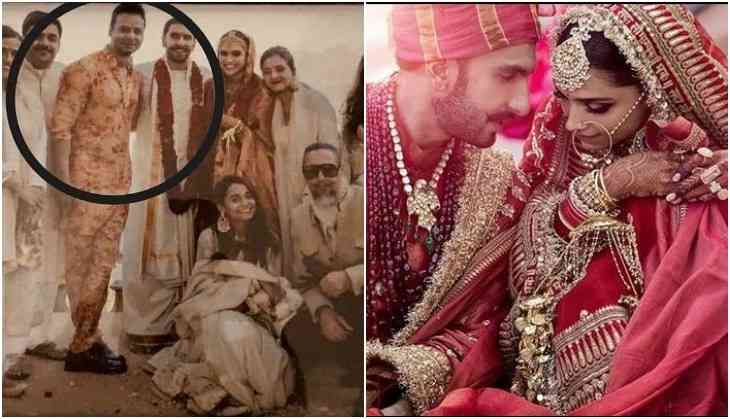 Bollywood actors Ranveer Singh and Deepika Padukone' marriage was in the discussions for a long time but even some big media houses failed to get any picture of the marriage. Till then the actors themselves didn't share the picture of their marriage but do you know who is the person behind this secretive marriage who made everything of the marriage hidden.
Actually, there is a person who is the mastermind behind this who idea and it is Deepika Padukone's manager Prabhat Handa. Prabhat Handa is the person who made a lot for making all the details of Deepika Padukone and Ranveer Singh's marriage secret and he got successful in it.
It came to know when a famous photographer from Mumbai, Media person Manav Manglani shared a post on the Instagram account in which he shared a picture of Ranveer and Deepika's marriage. Manav Manglani wrote, "Paparazzi couldn't get hold of a single good picture before they decided to release it even though the wedding was pre announced and wasn't hidden. And if I know it correctly it's this man who has prevented us from getting something that we badly wanted and so did the fans. While there are many more visible faces in Spice, the agency that Prabhat owns, but my 15 years of experience tells me that nothing moves there without his nod. While he has massively succeeded for those who he works for which is commendable. We also are just doing our job and shall bounce back with few exclusives soon."
Significantly, Ranveer Singh and Deepika Padukone head to Bangalore for their wedding reception on 21st November. After that, they will throw a grand party in Mumbai for B-Town on 1st December approx.