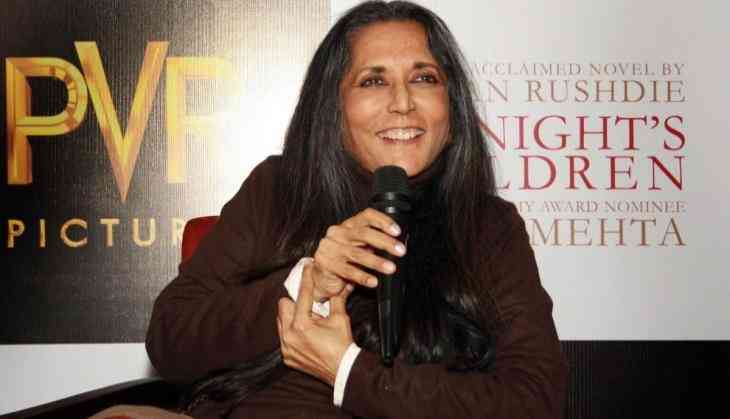 Indo-Canadian filmmaker Deepa Mehta says she does not get bothered anymore about being called a 'controversial director'.
'As a filmmaker you don't think this (controversy) might happen. I have been called a controversial filmmaker and perhaps it is right. But at this point in my life I don't care about it but earlier on it used to really offend me,' she says at the Director's Masterclass session at Ficci Frames here.
'Because that meant I chose subjects that would make me controversial and my films were never judged on their own merit but judged for the controversy. She must be making this to become controversial. Now it doesn't bother me.. now I have grey hair,' she adds.
Her 2005 film 'Water' was set in the late 1930's and it was about widows in an ashram. Filming began in Varanasi but it met with protest and she chose to do the film in Sri Lanka.
Mehta, 66, draws similarities between the protest that she faced while doing 'Water' and Sanjay Leela Bhansali's 'Padmavati', whose sets were vandalised in Rajasthan and Kolhapur.
'We made 'Water' in Sri Lanka as when we were doing the film in Varanasi we got shut down. It is pretty much (same) what happened to Mr Sanjay Leela Bhansali when 'Padmavati' was shut down,' she says.
'Nobody read the script and nobody knew nothing and just a group of people felt strongly they (makers) were upholding the faith. Same was the case with 'Water' where people had no idea about the film and they felt the film was anti-women,' she adds.
The 'Midnight's Children' director thinks one shouldn't make a film just to have message in it.
'Messages are important in a film but if they are lost in a dramatic presentation in the film then it may become extremely boring or else one should make a documentary to convey a message. I want to make film that I feel passionate about,' she adds.
Mehta, feels strongly about the equality of women in the society at large and says that equality should start from one's own house.
'We all must be empowered if we want change in the society and it is not just about mobilizing hundreds of women and saying we want equality. It is important but practically lets start it (equality) at home, lets involve and our husband and brother at home,' she says.
'I have always been asked why do I make films and I would say why you want to work? For me the reason for there are subjects that I am curious to know about and I don't know enough about be it sectarian war, war in Bangladesh or Pakistan war or gang war or domestic violence... its all reality of life,' she adds.
-PTI