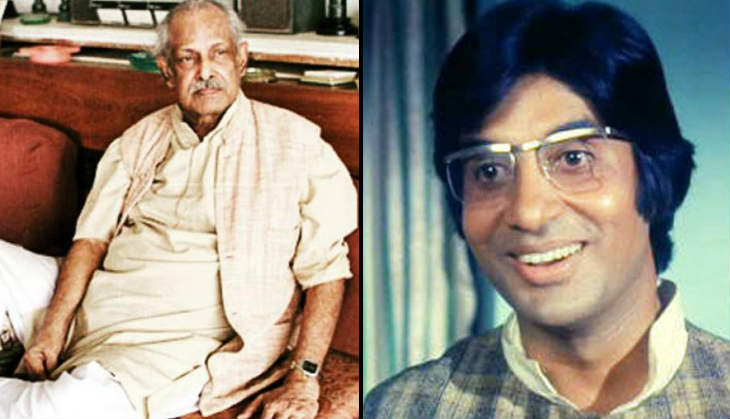 Few can boast of the ability to weave together complex aspects of human lives and present it with the simplicity like filmmaker Hrishikesh Mukherjee could.
Hrishi Da films like Gol Maal, Chupke Chupke, Anand and Abhimaan offered the audience an array of emotions that the viewers could instantly connect with. His stories touched hearts, to say the least.
His style of filmmaking was popularly called Middle Cinema because of his portrayal of middle-class families.
Not only did he have the ability to effortlessly blend romance, comedy and emotions into his films, but Hrishi Da was the first filmmaker to spot the versatility of Amitabh Bachchan's acting prowess.
In an era that saw Big B cast in a number of action-oriented roles, Mukherjee decided to cast Bachchan as a professor in Chupke Chupke, a singer in Abhimaan and a doctor in Anand.
He had once opened up about this before the release of Jhuth Bole Kawa Kaate. "Other directors tried to exploit his image. They reduced him to a stunt man. Some people said I made a blunder by making him sing classics songs in Alaap when he was busy holding guns and booze bottles in other films. Unfortunately, Alaap didn't do well. It was released during the Emergency when I was depressed. I thought it was the end of my life. I couldn't believe that Mrs Indira Gandhi had become a dictator," Mukherjee had said.
The two also shared a close bond off the screen.
"Amitabh came and said he wanted to marry Jaya. I told Jaya, 'I am not coming to the marriage from your side. I'll be there from my son's side'," the filmmaker said.
After his death in 2006 Big B had said in an interview that the veteran filmmaker was like family to the couple. "When Jaya and I decided to get married, he was the first person after our parents, whom we met to inform of our decision. Him and Khwaja Ahmed Abbas, my first film director," he said.
-- Filmfare inputs