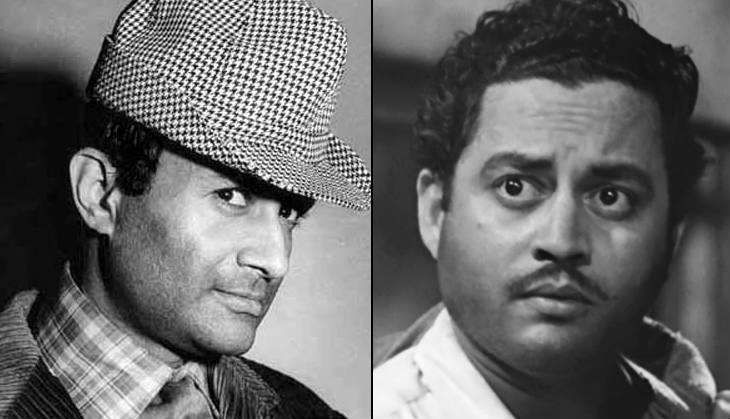 Hindi cinema industry is full a lot of stories about its stars; while some are still discussed in many cinema gatherings, others just never surface up.
But, if there's anything common between all such cinema antidotes, it's the fact that these stories do remind us of the developing era of the industry. An era that saw legendary musicians, actors, cinematographers, directors, and producers.
One such celebrated filmmaker-actor of the industry is Guru Dutt. Born as Vasanth Kumar Shivashankar Padukone, Dutt is remembered for his films like Pyaasa, Sahib Biwi Aur Ghulam, Chaudvin Ka Chand and Kaagaz Ke Phool among others.
Guru Dutt's friendship with legendary actor Dev Anand makes for one of the most interesting discussions in the cinematic world. But, where did this all start?
Dutt entered the film industry with Prabhat Film Company set in Kolhapur. It was at Prabhat itself where he first met Dev Anand. In 1945, Guru Dutt was working as a young choreographer for Hum Ek Hain which featured Dev Anand. While both Anand and Dutt used to take the services of the same laundry man, one day the actor found out that one of his shirts was replaced with someone else's.
When he went out looking for his shirt, he saw a young man wearing it. This young man was none other than Guru Dutt himself who confessed to Anand that he was wearing his shirt since he could not find any other one.
After this incident, their friendship grew deeper and Dutt even went on to cast Anand in his production C.I.D.
-- Text by Vineeta Kumar