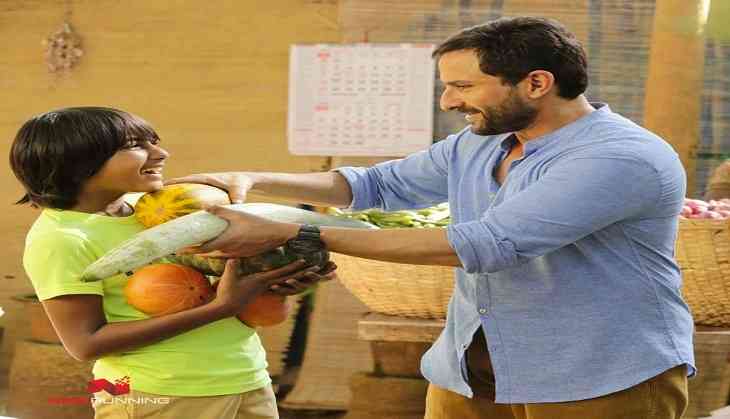 Chef movie cast: Saif Ali Khan, Padmapriya Janakiraman, Svar Kamble, Dhanish Karthik, Chandan Roy Sanyal, Milind Soman
Chef movie director: Raja Krishna Menon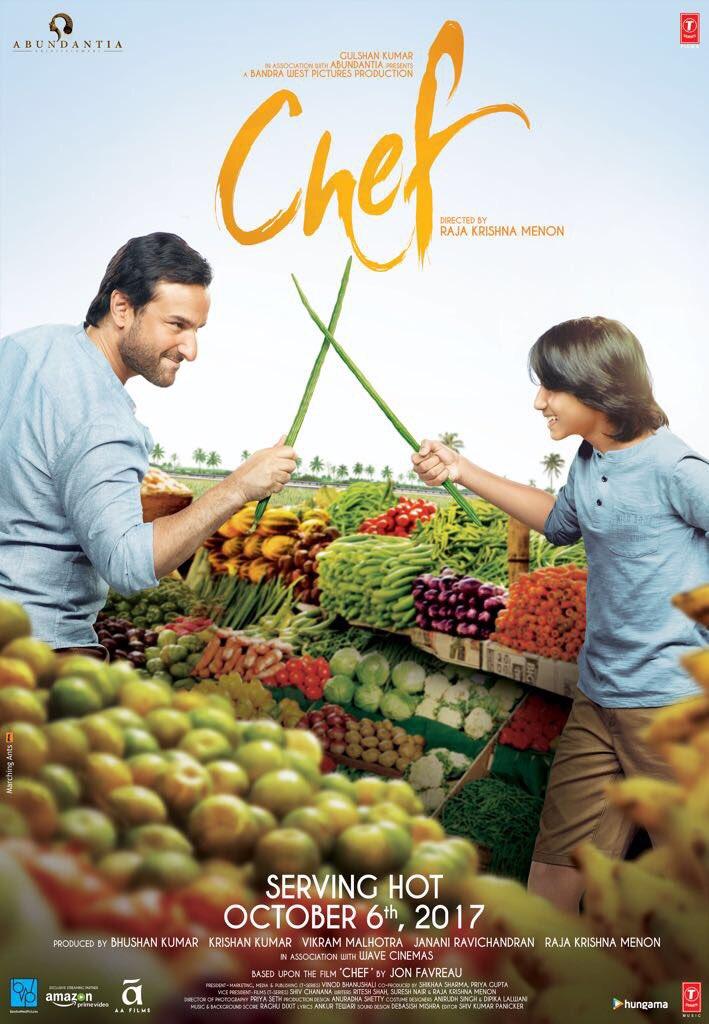 The movie Chef revolves around a man named Roshan Kalra (played by Saif Ali Khan) who belongs to a middle class Chandni Chowk family and wants to learn cooking from the 'chole bhature wala chacha' so that he can become a chef, but his father wants him to become an engineer.
Later in his life, he goes on to become a chef at a three-star hotel Michelin. He gets fired from New York's Gulli restaurant by his boss after which he returns to his family. His son Armaan (played by Svar Kamble) lives with his ex-wife Radha (played by Padampriya Janakiraman). The movie is a delicious and a enjoyable journey which is meant to mend the family that is broken.
The movie is the official Hindi remake of Jon Favreau's Hollywood film Chef, which released in 2014. However, director Raja Krishna Menon has given the audience a slice of life that helps us to calm our palette down. The movie has worked in two levels:
Firstly, the movie showcases the actor's culinary skill and is a pure food adventure that will make you head out to your kitchen, grab those culinary to make some finger-licking good food that is shown on the screen. Secondly and most importantly, the movie is an emotional adventure that leads to a happy ending as it ties up all the loose thread of bond between a father and a son, whose thinking and ideologies might be different but the feelings for each other are the same. The bond is so beautifully shown in the film that at many occasion it will leave you teary-eyed. Not only this,the movie gives out a strong message for all the parents of the modern age.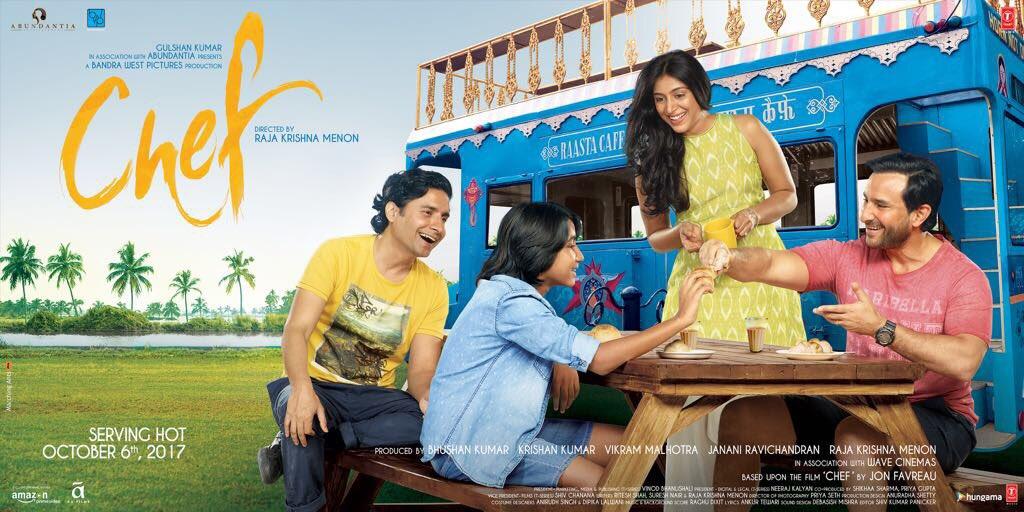 The songs in the film are melodious and are a treat for the ears. The music is given by Raghu Dixit and Amaal Malik and gets down well with the narrative of the film. Armaan Malik's "Tere Mere" song is particularly pleasant. The cinematographer Priya Seth has captured all the places especially Cochin beautifully well through her lens with utmost sincerity.
The lead role of Chef Roshan Kalra played by Saif Ali Khan is endearing where he tries to look and behave exactly like a chef when he is in the kitchen. His attempts at chopping or frying really shows a chef's cooking skills well. Not only in professional life, in his personal life too he has managed to win our hearts with his parenting skills.
To summarize the movie, Chef serves our feast with all the important spices in the right quantity. The aroma of the movie is delicate yet delicious and it tastes still lingers for long. So here is our rating for the movie:
Overall Rating- 3/5
Direction- 3.5/5
Dialogues-3/5
Music-3/5
Screenplay-3/5